Aishwarya is the woman on top!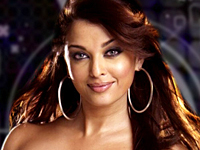 There have never been any doubts about Aishwarya Rai Bachchan's star power, and proving it is a survey conducted by a research agency called Hansa Research. In an extensive study conducted by the company to measure celebrity power in India, it was found that Ash is one of the most persuasive and liked celebs in the country.
She even garnered a 98.8% recognition rating, which puts her on par with legends like father-in-law Amitabh Bachchan and cricket sensation Sachin Tendulkar.
According to the list, the beauty queen is placed well above newcomers like Priyanka Chopra, Katrina Kaif, Kareena Kapoor, and even veteran actress Madhuri Dixit.
The study made an effort to measure the power of star qualities like popularity, media presence, power of persuasion and image aspects. And in an interesting twist, Ash is the only woman on the top ten list of recognized celebs from different walks of life.
(For updates you can share with your friends, follow TNN on Facebook, Twitter and Google+)