Contradicting figures raise fears of disappearances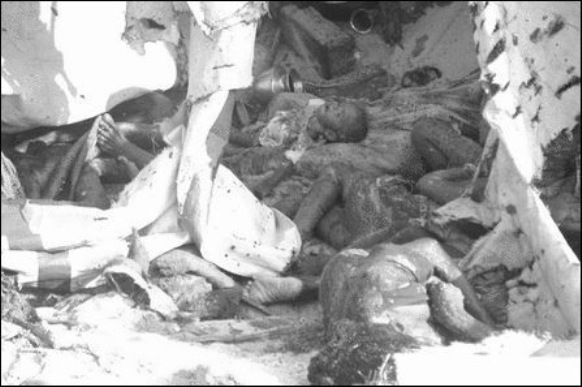 While the Sri Lanka Army (SLA) claimed Monday that 30,000 civilians had reached territory under its control from the so-called safety zone, civil officials in Vavuniyaa and in Jaffna reported Tuesday that only 8,500 have arrived in the districts. However, SLA officers in Jaffna gave contradicting figures ranging between 5,000 and 12,000 in the custody of the army in Vanni, waiting to be evacuated. Meanwhile, over 1,000 civilian casualties were reported from reliable sources in Vanni Monday. In addition a large number of injured were also in the custody of the SLA. Unconfirmed reports put the casualty figure much higher. It seems at least one in ten suffered either death or injury in the SLA's operation to capture the civilians on Monday.
All accounts show that a major part of the civilians, other than who were boxed by the SLA, still voluntarily sought refuge with the LTTE than moving towards the Sri Lankan army.
Reports indicate that at least 13,500 civilians ended up in the custody of the SLA on Monday.
Military sources in Colombo on anonymity said Tuesday that the high figures quoted by the government on Monday was based only on anticipation, but that didn't happen that day.
More civilians could have ended up in the hands of the SLA on Tuesday when it captured Maaththa'lan.
Meanwhile, reports from the LTTE Tuesday blamed the SLA for using a part of the boxed civilians as human shield in advancing its troops.
A section of international media that do not usually quote Tamil-side accounts citing verification, on Monday widely quoted the figures supplied by the Colombo government without independent verifications.
Sri Lankan President Mahinda Rajapaksa Monday said he is waging only a 'hostage evacuation' operation. But, it is very obvious that his war is for the annihilation of the leadership of the LTTE without worrying about the civilian casualties. Many also see it as a direct war of Colombo on the Tamil people. The civilian cost is of very high proportion.
SLA has brought around 5,000 civilians to Oamanthai in Vavuniyaa where they are still kept under military custody without access to civil officials on Tuesday.
In Jaffna, around 1,500 of 3,500 civilians brought in fishing boats to Point Pedro, have been taken in buses to Thenmaraadchi where they are lodged in Kodikaamam Thirunaavukkarasu Viththiyaalayam and Chaavakachcheari Hindu Ladies College, according to Thenmaraadchi Divisional Secretariat (DS).
As most of the schools in Jaffna district do not have electricity supply the civilians placed in the above schools face inconveniences, the sources said.
According to Jaffna Secretariat sources it is said that an SLA officer had informed Jaffna Government Agent (GA) that civilians numbering around 12,000 are located between Chaalai and Iyakkachchi and are to be brought to Thenmaraadchi by land. However, other SLA sources in Jaffna said that there were about 5,000 to 6,000 civilians in SLA custody Tuesday morning between Chaalai and Iyakkachchi.
Sri Lanka government had publicized on Monday that around 39,000 civilians from Liberation Tigers territory had fled into government controlled areas.
Thenmaraadchi DS officials said they are prepared to receive the civilians and place them in schools appropriated for the purpose on government directions.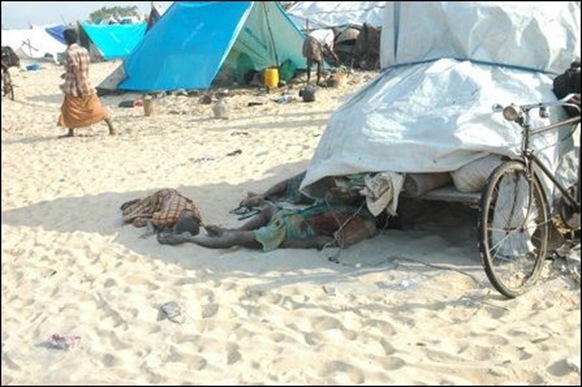 (For updates you can share with your friends, follow TNN on Facebook, Twitter and Google+)