World awaits right action from Obama: UK hunger striker of 20 days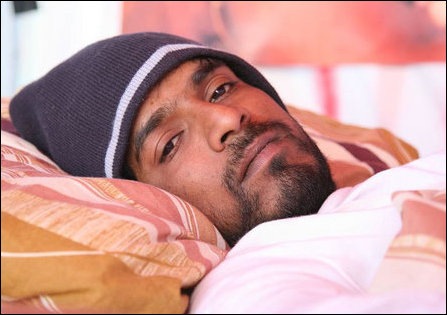 In a faint voice barely audible, 28-year-old Parameswaran, on the 20th day of his hunger strike in London said Sunday the world is waiting for right action from the US president. "White house said stop shelling and warned Sri Lanka that a military end of the conflict will end a unified Sri Lanka. But Colombo is air attacking. We are waiting for right action. 10,000 civilians died in three months. Thousands and thousands are suffering in the hands of the Sri Lankan military and in the refugee camps – the barbed wire camps, without international monitoring. This is clearly, without any doubt genocide… I condemn all nations for not condemning. I strongly condemn the Indian government for supporting the war in Sri Lanka", Parameswaran said.
"I am on hunger strike. I want an answer, otherwise no one can stop me," Parameswaran told TamilNet.
Colombo's attacks gained a new spurt after discussions with Indian officials M.K. Narayanan and Shiv Shankar Menon, Friday.
It is said that Colombo has asked for a few days time to finish the war to the 'end' and the Indians consented.
Meanwhile the worst carnage is imminent as Colombo builds up around the safety zone and prepares attack on five fronts after bombing the zone 64 times Saturday and Sunday, reports from Vanni said.
The tragedy is 'only few hours away', said the head of Tamil Rehabilitation Organization in Vanni, Sunday, fearing the possibility of at least 10,000 casualties
(For updates you can share with your friends, follow TNN on Facebook, Twitter and Google+)