300 feared killed, worst spurt of massacre imminent as UK, France fail
Sri Lanka Army is expected to embark upon the worst phase of massacre any time soon in the narrow stretch of land, 5 km long and 1.5 km wide, remaining in the so-called safety zone congested with nearly 120,000 civilians, sources in Vanni said. SLA attacks normally begin in the early hours. Heavy 100 mm cannon fire and machine gun fire from naval craft of the Sri Lanka Navy already began around 4:00 p.m. A total of 300 are feared killed in the latest use of heavy weapons. Meanwhile, reports from Colombo indicate that 'ministerial diplomacy' of UK and France failed to bring in ceasefire or in sending international observers to the war front. The latest phase of Colombo's spree of carnage escalated after discussions with two Indian bureaucrats last Friday.
Rescue workers discovered 160 dead bodies of civilians Wednesday morning north of Mu'l'li-vaaykkaal.
Around 150 civilians are feared killed after 4:00 p.m. on Wednesday, the rescue workers further said.
9 patients were killed and 15 sustained injuries when the hospital came under artillery/cannon fire by the Sri Lankan forces around 4:00 p.m., according to medical sources.
Sri Lankan President Mahinda Rajapaksa Wednesday said only 15,000 to 20,000 civilians remain in the strip of the so-called safety zone. Earlier, Rajapaksa and his war allies in India were insisting on a total figure of only 70,000 in the safety zone. However on Wednesday Rajapaksa put the number of captured civilians alone at 180,000.
"Mr. Rajapksa's lies are aimed at blunting international concerns and starve the remaining civilians in the so-called safety zone," an NGO official in Vanni told TamilNet.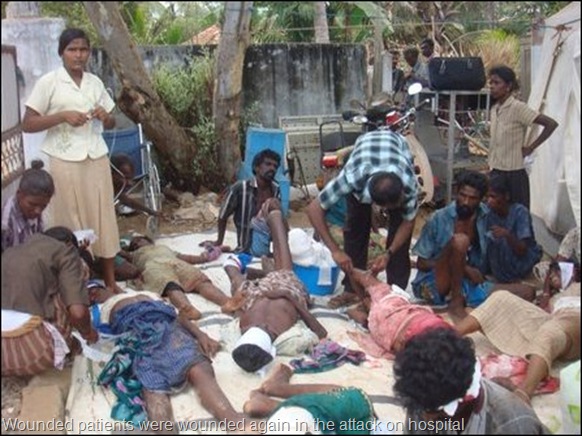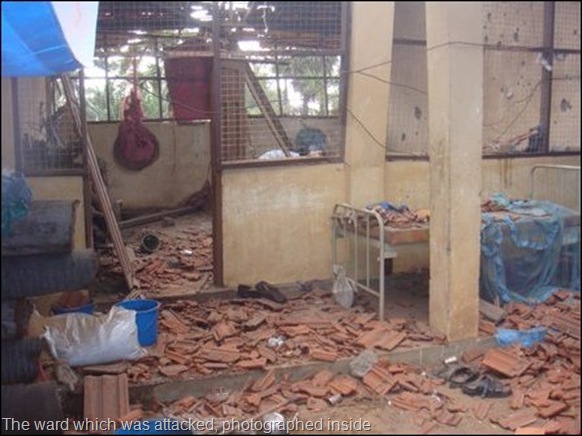 (For updates you can share with your friends, follow TNN on Facebook, Twitter and Google+)