Paramilitary kills kidnapped girl in Batticaloa after ransom demand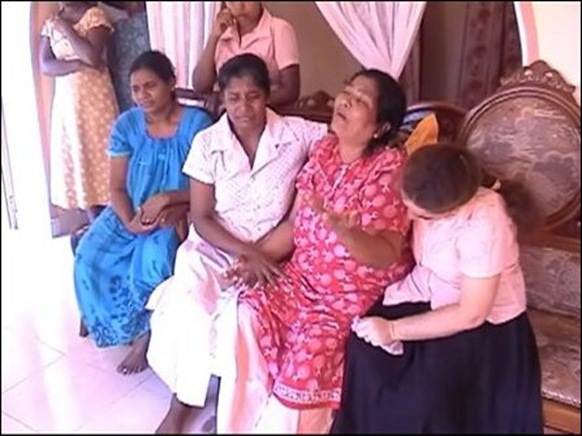 Dead body of the 8-year-old Thinusika Satheeskumar, the girl reported missing since Tuesday after going to her school, was recovered inside an abandoned well in the city Saturday morning. The victims' relatives have alleged that the killers were paramilitary operatives who have been demanding 3 million rupees in ransom. Thinusika is the daughter of Satheeskumar Santhirarajah who was abducted two years ago allegedly by Karuna Group paramilitary men demanding ransom. He was reportedly slain in Welikande even after a part of the ransom was paid. Now, a former PLOTE paramilitary operative is alleged to be the man behind the abduction and murder of the girl.
Her father, a physical training (PT) teacher has been missing since 2007 April and is believed to be slain in Welikande by Karuna Group paramilitary after the group demanded ransom.
Thinusika had been missing at Batticaloa Koaddaimunai Junior Viththiyaalayam.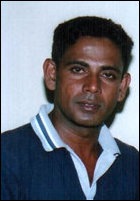 Her relatives have alleged that paramilitary operative Kandasamy Ratheeskumar, a former colleague of notorious paramilitary operative PLOTE Mohan and a lately associated with Karuna and Pillayan groups had called the relatives and demanded 3 million rupees in ransom. The money was needed to send paramilitary cadres abroad, he argued. Raheeskumar, who is from Ampaa'rai was operated in his early days by veteran intelligence officer, Lieutenant Colonel Nizam Muthaliff, who was assassinated in Colombo in 2005.
Pillayan group men blamed Karuna group for the abduction. However, relatives named Kandasamy Ratheeskumar as having links also with another paramilitary operative Seelan, who is a Pillayan group man. Seelan has allegedly been behind the abduction of Vavunatheevu GS, the sources in Batticaloa further revealed.
In March, Regi Jude Varsha, a 6-year-old girl student of St. Mary's Girls' School in Trincomalee was abducted and later killed by armed men who demanded ransom from her parents.
Paramilitary operative Seelan was involved in the abduction of Thinusika's father two years ago. He had called from a telephone that belonged to Sri Lanka Army Brigadier. The brigadier had told the family that it was Pillayan and Seelan who had used his phone to call them.
(For updates you can share with your friends, follow TNN on Facebook, Twitter and Google+)