SLA massacres patients with targeted shelling, 64 killed in hospital
Sri Lanka Army (SLA) on Saturday attacked the only remaining makeshift hospital twice, killing 64 patients and attending relatives, and causing injuries to 87. Two artillery shells fired by the SLA hit the hospital at Mu'l'li-vaaykkaal around 9:00 a.m. killing 23 and maiming 34 and later several shells were fired at 10:30 a.m., killing 41 and maiming 53. The attack has taken place, after the Sri Lankan military was provided with the exact coordinates of the hospital premises three days back through the ICRC, and as Sri Lanka Air Force Unmanned Aerial Vehicle (UAV) was monitoring the hospital area. The massacre is calculated to coerce the civilians said a rescue worker citing leaflets air dropped Friday with Mahinda Rajapaksa's message asking civilians to come to the SLA side dropped on Friday.
A female volunteer doctor was killed on the spot. Three medical staff sustained injuries, one of them paralysed.
The main OPD of the makeshift hospital was attacked at 9:00 a.m. when the hospital was very busy with outpatients. There were more than 400 wounded patients accommodated in and around the building.
The second attack came as the medical staff and volunteers were engaged in clearing the attacked area of the hospital.
A medical staff who coordinates with the ICRC confirmed providing the coordinates of the hospital to the Sri Lankan defence ministry three days ago when the hospital was attacked last time.
Targeted attacks on hospital happens every time when the government wants to relocate the civilians, the rescue worker added.
The hospital continues to function.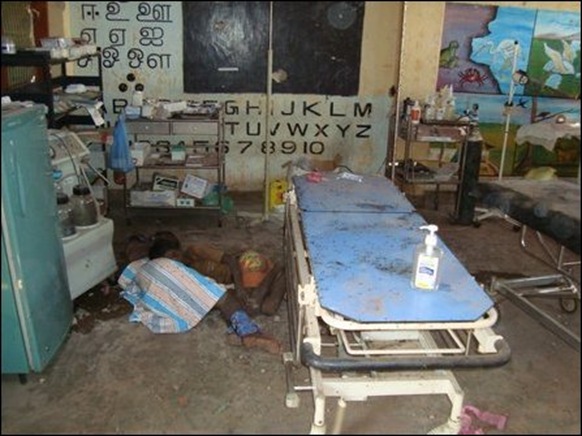 The makeshift Intensive Care Unit (ICU) sustained damage in the attack. Two dead patients. The makeshift ICU has been setup inside a class room of the school building.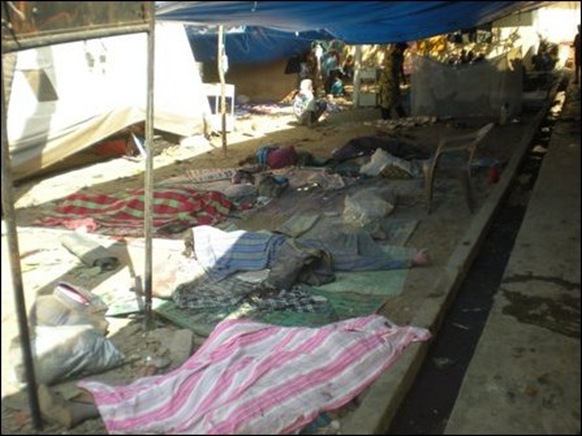 Dead bodies of patients killed in SLA shelling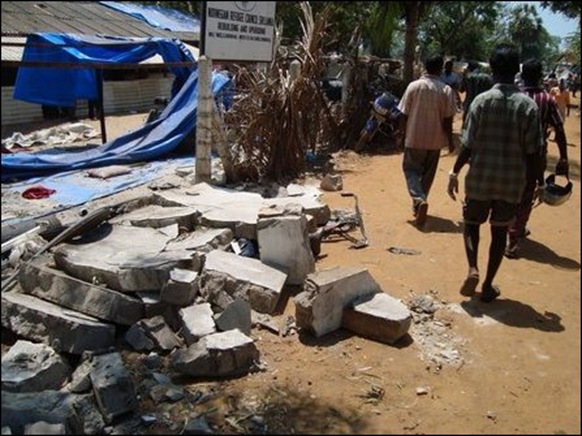 The front wall of the hospital destroyed in the attack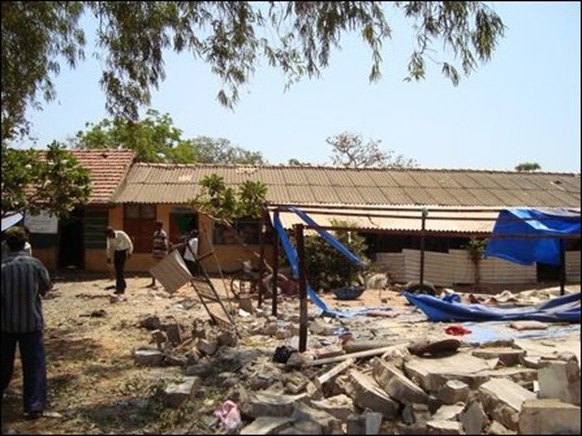 Shells fired by the SLA at 9:00 a.m. hit the premises where hundreds of patients were being treated, many of them awaiting ICRC evacuation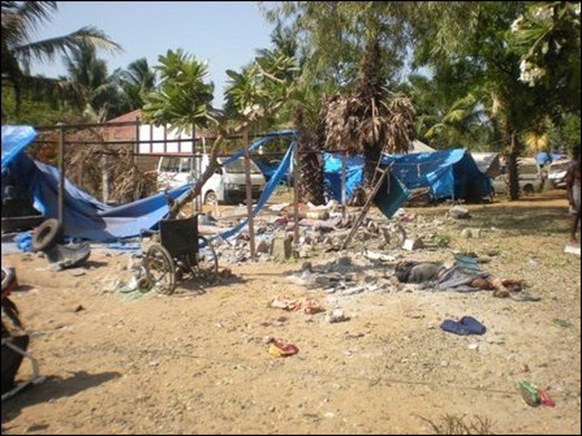 A wheelchair patient killed in the attack
(For updates you can share with your friends, follow TNN on Facebook, Twitter and Google+)