Mammooty in trouble with American police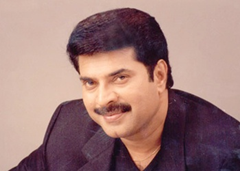 "Hey, look at him. Seems he's a big actor…" Mammooty has been subject to this humiliation at the hands of the American cops.
Mammooty's good friend Stanley lives in the US . He is contesting for the New York Councilor elections. He help his friend in election publicity, Mammooty has gone to New York last month on 29th.
As soon as Mammooty landed at the John F Kennedy airport, the security cops searched him and his belongings. They then took him to a vacant room and put him in there. He was interrogated by the security department.
Mammooty told them he is a famous actor in India and he had come to US to help his friend in his election propaganda. But the airport security did not believe him. Following this, External Affairs Minister Ahmed, Indian ambassador in NY and Mammooty got in touch with each other on the phone. Officers of the Indian Consulate rushed then to the airport.
Mammooty's name in the passport has his original name as Muhammed Kutty Ismail Paniparambil. There has been an alert in the US and UK govts that anyone traveling by the name of Muhammed Ismail is to be arrested and interrogated. So, thinking that Mammooty was a terrorist, the US security had caught him for interrogation.
(For updates you can share with your friends, follow TNN on Facebook, Twitter and Google+)