Brown warns Sri Lanka over conflict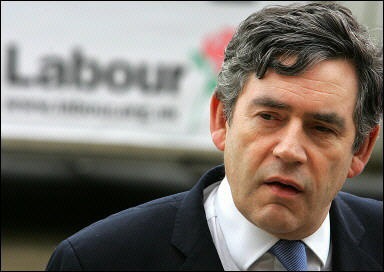 Prime Minister Gordon Brown on Saturday warned Sri Lanka there would be "consequences for its actions" if Colombo did not allow humanitarian agencies access to civilians and end the conflict with Tamil Tiger rebels.
Brown also called for the Liberation Tigers of Tamil Eelam (LTTE) to lay down its arms and allow trapped civilians to leave, and said he was backing United Nations efforts to end the conflict.
"Sri Lanka stands on the brink," Brown said in a statement. "We have called repeatedly for the violence to cease.
"The humanitarian agencies must be granted access to civilians caught in the crossfire of a dreadful conflict. We are backing UN efforts to secure an orderly end to the conflict. The LTTE must lay down its arms and allow civilians to leave.
"Sri Lanka must understand that there will be consequences for its actions.
A spokesman for Brown's Downing Street office told AFP the British leader would speak to Sri Lankan President Mahinda Rajapakse by phone later this weekend, and added that Brown had already called Rajapakse "several times to make his concerns clear."
Government forces in Sri Lanka captured the last strip of beach held by the Tamil Tigers on Saturday, leaving the rebels completely surrounded and allegedly planning to commit "mass suicide."
Defence officials said the massive offensive against the separatist army would be over "very soon," putting the entire island under government control for the first time in decades.
(For updates you can share with your friends, follow TNN on Facebook, Twitter and Google+)