Tamil Tigers admit leader is dead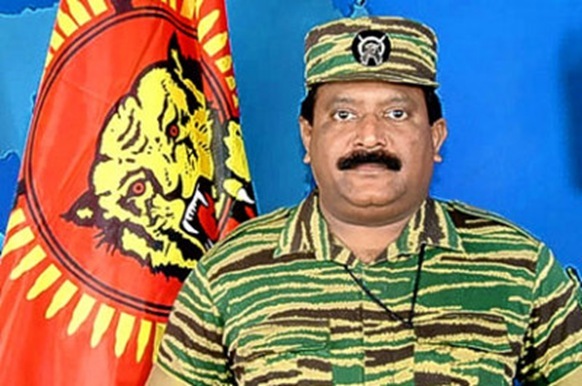 Sri Lanka's Tamil Tiger rebels have admitted for the first time that their leader Velupillai Prabhakaran is dead.
A statement issued by the Tigers said their "incomparable leader" had "attained martyrdom" and declared a week of mourning.
A spokesman for the group also told the BBC that it would now use non-violent methods to fight for Tamils' rights.
Sri Lanka's army last week released pictures it said showed Prabhakaran's body after its final offensive.
The statement from the Tamil Tigers (LTTE) said he was killed "fighting the military oppression of the Sri Lankan government" last Sunday.
The rebels had made a last stand in the north-east of the island after Sri Lankan troops cornered them in a coastal strip.
The Tigers' defeat brought to an end their 26-year fight for a separate Tamil homeland.
The statement was signed by the defeated group's head of international relations, Selvarasa Pathmanathan.
It said that the LTTE had declared a week of mourning for their dead leader, starting on 25 May.
The statement called on Tamils all over the world to "restrain from harmful acts to themselves or anyone else in this hour of extreme grief".
In a telephone interview with the BBC, Mr Pathmanathan said Prabhakaran had died on 17 May but did not give details of the circumstances.
Mr Pathmanathan said the Tigers would now use non-violent methods to fight for the rights of Tamils.
"We have already announced that we have given up violence and agreed to enter a democratic process to achieve the rights for the Tamil (self) determination of our people," he said.
Most of the Tamil Tigers senior leadership is believed to have been killed in the fighting.
Conflicting reports
Sri Lankan officials gave conflicting reports of the death of Prabhakaran.
They initially said he had been killed in an ambush by commandos as he tried to break through government lines in an ambulance.
But the army later said his body was found on the banks of the Nanthikadal lagoon and he had been shot in scrubland – probably during fierce fighting.
Tamil Tiger officials at first denied Prabhakaran's death, insisting that he was "alive and safe".
Sri Lankan officials have said that more than 6,200 security personnel were killed and almost 30,000 wounded in the final three years of the war. Estimates for Tamil Tiger deaths vary from 15,000 to more than 22,000.
About 275,000 Sri Lankan civilians are still displaced because of the fighting, posing a huge problem for international aid agencies.
UN Secretary General Ban Ki-moon arrived in Sri Lanka on Friday to see the situation for himself.
At the end of his visit a joint UN-Sri Lankan statement said that the government had pledged to investigate claims of human rights violations committed during the conflict.
But the government has rejected UN calls to allow aid agencies unhindered access to refugee camps.
(For updates you can share with your friends, follow TNN on Facebook, Twitter and Google+)