Sri Lanka confident of avoiding war crimes probe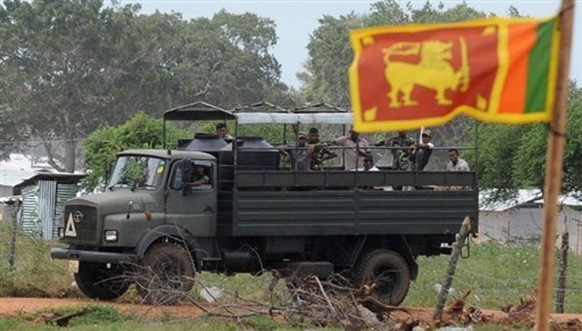 Sri Lanka said it was confident of averting an international probe into alleged war crimes committed during its blistering offensive against the Tamil Tigers.
Human Rights Minister Mahinda Samarasinghe said the island had managed to lobby enough backing during a special United Nations Human Rights Council session to fend off what he dismissed as little more than empty rhetoric.
"There is no reason for a probe. These are political statements made by various people. I don't think we should get excited about it," Samarasinghe told AFP by telephone from Geneva.
UN human rights chief Navi Pillay on Tuesday said there was credible evidence that both Sri Lankan government forces and the defeated Liberation Tigers of Tamil Eelam (LTTE) grossly violated international humanitarian laws.
"An independent and credible international investigation into recent events should be dispatched to ascertain the occurrence, nature and scale of violations of international human rights and international humanitarian law, as well as specific responsibilities," she said.
The Tigers were accused of holding tens of thousands of Tamil civilians as human shields, while government troops were alleged to have subjected rebel-held areas packed with civilians to intense, indiscriminate shelling.
But Samarasinghe said there was no broad support among council members for an international investigation.
"The question of not issuing visas for people to investigate us on war crimes won't arise," he said. "Because the government has a legitimate right to tackle an internal issue."
At the council meeting, two draft resolutions have been put forward — each one at odds in their approach to the aftermath of the conflict.
The Asian-backed one, which is sponsored by Sri Lanka, commends the government for defeating the LTTE, while the mainly Western-backed one called on Colombo to investigate alleged abuses and allow free access to displaced people.
Diplomats say the result is likely to be a watered-down compromise of little consequence.
Last week, President Mahinda Rajapakse brushed off calls for an investigation and said he was even "ready to go to the gallows" as a consequence of defeating the separatist guerrillas.
"There are some who tried to stop our military campaign by threatening to haul us before war crimes tribunals," Rajapakse said on Friday in a speech to hundreds of thousands of supporters.
"I am not afraid. The strength I have is your support. I am even ready to go to the gallows on your behalf."
The UN estimated that more than 7,000 civilians were killed in the first four months of this year alone, when a blistering government offensive cornered the LTTE on the island's northeast coast.
Aid workers were also denied access to those trapped by the fighting, despite accounts of a jungle area littered with dead, dying and starving civilians.
There is also ongoing concern for up to 300,000 displaced Tamil civilians now being held in camps ringed by barbed wire. The government calls them "welfare villages," while Tamil activists have likened them to concentration camps.
(For updates you can share with your friends, follow TNN on Facebook, Twitter and Google+)