Sri Lanka: Singer MIA Hits Out After 300,000 Tamil People Were Put In 'Concentration Camps' – SKY NEWS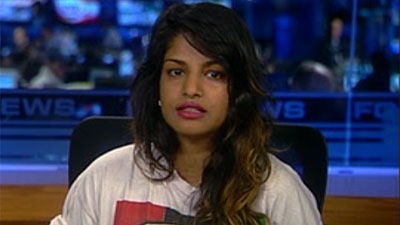 Singer MIA has called on the EU to help hundreds of thousands of Tamils she says were put in "concentration camps" following the defeat by the Sri Lankan army.
The star, who lives in the UK but is of Tamil origin, has given her support on Twitter to Jan Jananayagam, an independent British candidate in the current European elections.
Ms Jananayagam has been been lobbying the British government to help stop the war in Sri Lanka.
The Tamil Tiger rebels were defeated last month after a conflict lasting about 30 years.
MIA, who used to live in Sri Lanka and experienced the war, told Sky News: "Three hundred thousand people have been put into concentration camps and they (the authorities)have taken all the rights away from these people.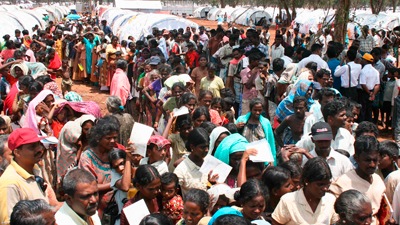 "They have no food and access to the media and aid. No freedom of speech or freedom of press."
She said the European council has been "undecided on the issue" and she said Britain and other international governments should step in and help.
MIA, real name Mathangi Arulpragasam, said Ms Jananayagam was "the first person that I've seen in politics who can actually raise questions and be about the people."
She added: "Nothing's getting done about the people. In Sri Lanka, we've seen thousands of people getting killed in front of eyes on television and on the internet.
"If it happened anywhere else, we would be so much more active."
MIA went on: "There's still no genuine representative for the Tamil people that has stepped forward. That's why Ms Jananayagam's really important because it's about getting to hear those stories about the Tamil people which we're not.
"We're still getting stories from the Sri Lankan governent fed to us. We're not celebrating, we're not in the streets setting off firecrackers and having a great time and celebrating the end of a war.
"We still don't have answers about these people that are stuck in the barbed wire fences. They're dying of diseases. Some 60% of the population in these camps are wounded and have no medical attention."
(For updates you can share with your friends, follow TNN on Facebook, Twitter and Google+)