Congressman Shuler contradicts Rights groups after Colombo funded trip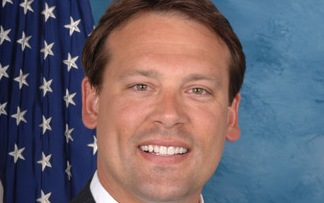 Second term North Carolina Congressman, Heath Shuler, after a Sri Lanka Embassy funded 2-day trip to Sri Lanka last week, commended the Sri Lankan government on the conditions in the internment camps after a government conducted tour. Shuler's statements contradict reports by Human Rights Watch and Amnesty International, who accuse Colombo of intentionally shelling the civilian population and denying foreign media and non-governmental aid organizations into the conflict zones. Sri Lanka's Chief Justice Sarath N. Silva described the state of the camps of massacre-survivors as appalling and stated that the victims "cannot expect justice from the law of the country [Sri Lanka]."
"I have had full access to this country and its people, in the camps, on the streets. It is this openness and transparency for the international community to see the progress being made in the refugee camps," Rep. Shuler quoted in The Huffington Post, May 30, 2009.
However, in a 5th June letter to Secretary of State Hillary Clinton, United State Senators Patrick Leahy, current chairman of the Judiciary Committee, and Robert Casey, chairman of a Senate Foreign Relations Subcommittee, said: "[n]early 300,000 internally displaced persons are now detained in what appear to be internment camps, from which they prevented from rejoining their families. The government's insistence on detaining these people has led to severe overcrowding and hardship. While aid workers now has some access to these camps, the government has places severe restrictions on their work – including prohibiting from speaking with camp residents. Aid workers who criticize the government's handling of the situation have been threatened with expulsion from the country [Sri Lanka]."
Organizers of a protest rally in front of the Asheville, North Carolina office of the Congressman said, "rather than supporting a genocidal government, Shuler should ask the Sri Lankan government to open the internment camps allowing freedom of movement to the occupants and allow unrestricted access to humanitarian workers and journalists."
An avid hunter, and aspiring senatorial candidate, Shuler may have been trying to improve his empty foreign policy record by this ill-advised trip, and subsequent statements, rally organizers said.
"He just got used," said Tom Malinowski, Washington director of Human Rights Watch, according to a local paper, Citizen-Times.
(For updates you can share with your friends, follow TNN on Facebook, Twitter and Google+)