My life has changed: Rahman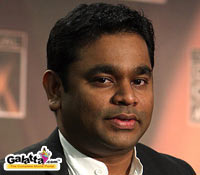 A.R. Rahman has been receiving offers from all over the world but is in no hurry and takes it one step at a time. He is being honored in every country he visits and foreigners have started listening to all his previous compositions. A leading music store in Chennai confirmed that they have received orders for Rahman's music CDs in bulk from several students abroad who are specializing in music.
Rahman has been constantly travelling around the world, and was recently voted as TIME magazine's 100 most influential people. So it is only natural for him to open his own recording studio in four different locations around the world.
But there is something that Rahman still misses these days; he is not able to spend enough time with his loved ones. He has been invited by Oprah Winfrey on her show. He may get to meet the American President soon because of his growing popularity.
He is now working hard on a series of Indian and international projects, and everyone is awaiting to witness a musical revolution!
(For updates you can share with your friends, follow TNN on Facebook, Twitter and Google+)