LTTE respected our courts they did not fire a single shot at our courts – Lankanewspapers.com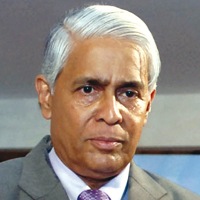 Chief Justice Sarath Nanda Silva said that although there were Tamil Tiger courts in Kilinochchi and Mullaithivu, they had respected Sri Lanka s courts.
Addressing a press briefing held in the auditorium of the Ministry of Justice to make aware media about denominating the judiciary divisions, the Chief Justice said that he was retiring as content Sri Lankan that rendered a good service to the countrymen.
Tamils are a respectful community. They respected our law and the rights of others. Even LTTE respected our judiciary system. They did not at least fire a single shot targeting our courts. I did maximum harm to Prabakaran legally, but I could go to Jaffna to open courts, the Chief Justice said.
In response to queries of the media persons, Chief Justice Sarath N. Silva said as follows:
There were our judges in north and east continuously. They also had to approve Tigers orders. We removed them and no one was sent from south to fill the vacancies. We appointed suitable persons from those provinces.
However, even LTTE respected our courts. They did not fire at least a single shot at our courts. When our courts issued warrants to arrest persons that hid in Tiger controlled areas, they arrested them and handed over to Army.
I prepared the indictment against Prabakaran as the Attorney General. He was sentenced to 200 years by a judge appointed by me. I delivered the judgment to de-merge north and east. I abrogated the Post Tsunami Operational Management Systems (P-TOMS) agreement that warranted World Bank aids to the Tiger administration. I did all this and went to open courts in Jaffna. If they were against us I could have been the main target.
There is one good example. In one case heard by LTTE court, a DNA test was needed to verify the paternity of a child. Then the Tigers directed the case to one of our courts. We examined it and delivered a judgment.
I was in public service for 41 years. Out of that period, for 20 years I was a judge. Now the time is up for me to retire. I accept it happily.
I am a good Sinhala Buddhist. But I acted as a Sri Lankan. I did not run a separate race called law. I retire from the public service with satisfaction, happily and humbly as a satisfied Sri Lankan who has rendered a good service to the countrymen.
(For updates you can share with your friends, follow TNN on Facebook, Twitter and Google+)