Ottawa expresses 'dismay and displeasure' to Sri Lanka for booting Rae – Metro news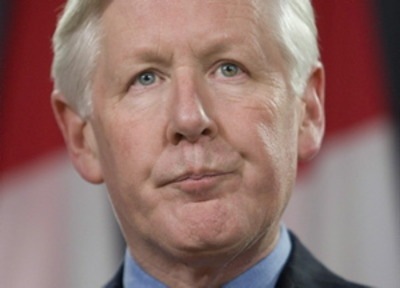 The federal government expressed "dismay and displeasure" to the Sri Lankan government Wednesday after Liberal MP Bob Rae was detained and booted out of the country.
Foreign Affairs spokeswoman Emma Welford called it "unacceptable treatment of a Canadian parliamentarian" and said it's absurd for anyone to suggest the former Ontario premier represented a security threat or is a supporter of the Tamil Tigers.
Conservative MP Deepak Obhrai, parliamentary secretary to Foreign Affairs Minister Lawrence Cannon, said he was also supposed to go to Sri Lanka this week to check on refugee camps. But the Sri Lankan High Commission in Ottawa denied his application for a visa.
"Their excuse was that they could not accommodate me," he said in an interview. "At least it saved me a long trip."
Unlike Obhrai, Rae had successfully applied for a visa and had discussed his trip with Sri Lankan officials.
In an interview, the Sri Lankan high commissioner to Canada, Daya Perera, said it "might have been advisable" to allow Rae into the country to see for himself the aftermath of Sri Lanka's bloody civil war.
"The country has nothing to hide," Perera said.
Indeed, Rae said Perera phoned him to apologize for his expulsion.
The Liberal foreign affairs critic said the decision to expel him was made strictly by the Sri Lankan defence ministry.
"What this is all about is the defence ministry flexing its muscles," said Rae in an interview from London, enroute back to Canada.
"The triumphalist view, which is the defence secretary's view, is: 'Well, if you haven't been an absolutely, 100 per cent supporter of everything the government has been doing, we're going to punish you."'
Rae, who denounced the violence and human rights abuses on both sides during the war, said if the Sri Lankan government is prepared to treat a foreign visitor in this manner, it raises serious concerns about how it's treating its own citizens, particularly the minority Tamils.
"It's a very dangerous place to be a journalist. It's a very dangerous place to be any kind of Tamil right now and this is nuts."
Rae said the longterm challenge of keeping peace and finding a new political consensus in Sri Lanka will take a "much more magnanimous approach" than the government seems to be embarked on at the moment.
He noted that Sri Lanka is seeking a loan from the International Monetary Fund and substantial financial aid from Canada but stopped short of saying aid should be cut off if the government doesn't start showing more openness and tolerance for dissent.
"I'm not suggesting that for a moment but I think we all have to reflect on what this represents and I don't think you want to give a knee-jerk reaction."
Immigration Commissioner P. B. Abeykoon said the Liberal foreign affairs critic was briefly detained at the international airport when he arrived in the country.
He said Sri Lanka's intelligence services deemed Rae's visit "not suitable" and Rae was forced to leave on another flight.
In an email statement earlier Wednesday, Rae said a Sri Lankan army spokesman described him as a supporter of the Tamil Tigers, who waged a bloody civil war against the government for years. He called that accusation "a lie, pure and simple."
He noted that he's been involved in Sri Lanka for over a decade, as the former chairman of the Forum of Federations and as an MP. He said he's met with political leaders of all parties and denounced violence by both sides in the civil war.
"I have fought against violence and extremism all my life," Rae said.
Rae had called on Canada to be more outspoken in its criticism of Sri Lanka's recent offensive against the rebels that left thousands of civilians dead.
His criticism became more vocal in the final weeks of the war, during which more than 7,000 civilians were killed, according to a United Nations tally.
In a May 19 posting on his website, Rae decried the means by which the 25-year struggle ended and the number of civilian casualties.
"'The war is over,' the crowds will shout," Rae wrote. "But there is a difference between a war ended by agreement and a war ended by death and destruction.
"If there is no magnanimity in victory there is no victory. I think of the possibilities of peace in the years after 2000 and I weep at the lost opportunity, the lost lives. So many dead now that were once alive, debating the possibilities of peace."
(For updates you can share with your friends, follow TNN on Facebook, Twitter and Google+)