Tamil Tiger rebels' chance to keep the nationalist dream alive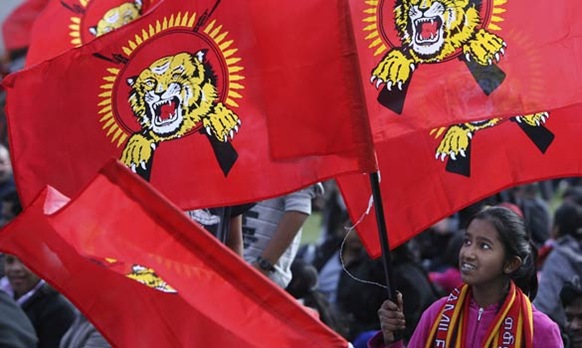 Provisional transnational government is not the snappiest of phrases. But its vagueness, and the emphasis on the global Tamil network, is exactly what the handful of surviving Tiger leaders are aiming for as they struggle to work out how best to resurrect their bloodied, beaten cause.
For weeks Tamils around the world have waited for word from their leaders-in-exile about what would happen next. Until Selvarasa Pathmanathan confirmed that the Tigers' supreme leader, Velupillai Prabhakaran, was indeed dead, many in the diaspora refused to believe it.
Mr Pathmanathan's pronouncement is the best chance they now have of keeping the Tamil nationalist dream alive. About half the Sri Lankan Tamil diaspora live in Canada — 400,000 — and in Britain, where they number 300,000. There are also smaller but vocal communities in Norway and Germany.
In Parliament Square, where British Tamils have been staging a protest against the Sri Lankan Government since April, there was a cautious welcome for Mr Pathmanathan's call.
"It's definitely progress," Prem Hariendran, a student at the University of Portsmouth, said. "No one is listening to our rallies but if we have a provisional government people should listen."
With an indicted arms dealer at its head, that is questionable. Sri Lanka has fended off much international criticism of its conduct during the military offensive by insisting on its right to wipe out a home-based terrorist force. Many foreign governments have been reluctant to confront Colombo over its conduct, given their own battles with terrorists.
None of which is any consolation to the thousands of Tamil civilians languishing in camps. This week Manmohan Singh, the Indian Prime Minister, added his voice to the growing international chorus, warning Sri Lanka that lasting peace cannot be achieved without reconciliation. Sri Lanka's problems, he said, were "larger than the LTTE" and Tamils still nurse bitter grievances.
(For updates you can share with your friends, follow TNN on Facebook, Twitter and Google+)