Homeless at home, US Researcher on Sri Lanka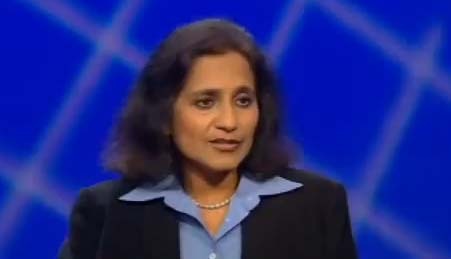 "Many of the grievances that fueled the conflict have not been met yet, and the question is what incentive does the [Sri Lanka] government have now that they have to reach out and begin reconciliation," said Dr Deepa Ollapally, Deputy Director at the Sigur Center at George Washington to an interview to Foreign Exchange TV, and added that without political leadership Tamils are "very vulnerable." She further said that diaspora Tamils who have relatives in the NorthEast and other Tamil pressure groups in the diaspora will be pushing the International community and the humanitarian organizations "to keep the Government honest and make them accountable to deliver some of the promises."
"We have heard many of these promises [by the Sri Lanka Government] before in terms of giving autonomy to the traditional Tamil areas in the North and the East. One by one these promises have been broken, and therefore, that is part of the reason why the insurgency was fueled the last thirty plus years," Dr Ollapally said.
Responding to what would be acceptable to the Tamils, Dr Ollapally reasoned the policies of the Sri Lanka Governments of the past, the language policies of the fifties that endangered Tamil languge, reverse affirmative action that favored the Sinhalese in the 70′s, and the failures of several negotiation processes, for the current state of affairs, and said that there is little faith in the Tamil community that the Government on its own, after the recent victories will redress some of the grievences.
On the other hand the Sri Lanka Government has the opportunity to be conciliatory and address some of the long standing issues, she said.
(For updates you can share with your friends, follow TNN on Facebook, Twitter and Google+)