Sri Lanka carves out economic zone for China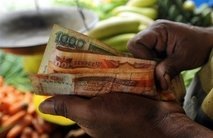 Sri Lanka on Tuesday granted Chinese companies a separate economic zone on the island which has just ended nearly four decades of ethnic bloodshed.
China's Huichen Investment Holdings Limited will manage and bring new investments into the Mirigama zone, some 55 kilometers (34 miles) north of Colombo, for a period of 33 years, officials said.
Over the next three-years, Huichen will invest 28 million dollars to develop roads, power and sewerage facilities in the zone, said Investment Promotions Minister Anura Priyadharshana Yapa.
"This is the first time the government has given a foreign country a specific area to develop and attract foreign investments into the country," Yapa told reporters.
Huichen's president, Huang Yuping, said nearly 30 Chinese firms involved in manufacturing and IT-related services had shown interest in setting up operations at the Mirigama zone.
With the end of its long-running war with ethnic Tamil Tiger rebels, Sri Lanka has set its sights on attracting one billion dollars in foreign investment this year, Yapa said.
China is an increasingly key military and political ally.
Beijing helped block a resolution censuring Sri Lanka for its handling of the final stages of the war against Tamil Tigers last month and is a main supplier of small arms to the South Asian nation.
Sri Lanka attracted 800 million dollars in foreign investments last year, mostly into IT and telecoms-related sectors.
"With the war over, we have seen a lot of interest from companies to invest in areas like power, telecom, tourism, agro-processing, fisheries, education and IT services," Yapa said.
He said the government plans to carve out economic zones in the former war-scarred northern town of Kilinochchi as well as eastern areas of Trincomalee, Batticaloa and Ampara.
(For updates you can share with your friends, follow TNN on Facebook, Twitter and Google+)