Lanka denies arms deal with China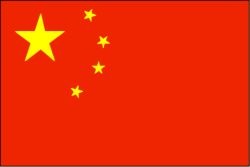 Visiting Sri Lankan Foreign Minister Rohitha Bogollagama has denied that his country has inked an arms deal with China.
"Sri Lanka and China enjoy a traditional bilateral relationship and have enjoyed a smooth development of cooperation since the diplomatic ties were established in 1957," Bogollagama told the China Daily.
He dismissed speculations that China was providing military equipment to Sri Lanka to fight against the Liberation Tigers of Tamil Eelam and said the rumors of arms sales are based on "no facts and figures".
Bogollagama, however, lauded China's significant efforts in responding to Sri Lanka's humanitarian aid calls.
China gave a million dollars in humanitarian aid to Sri Lanka to help displaced civilians.
Beijing also provided 2.9 million dollars worth of tents to help the Internally Displaced Persons out of the discomfort after the conflict.
Bogollagama said China has a role to play in post-war Sri Lanka, especially in areas of development and reconstruction.
One of the key aspects of Bogollagama's visit to China is to further their relationship and seek help with future construction projects in Sri Lanka, he said.
There have been speculations in the West on China's funding of the construction of Hambantota port in the southern part of Sri Lanka.
Rumors have noted that it is strategically set to be China's overseas naval base and fuel oil bunkering terminals.
"Hambantota port is being constructed for commercial purposes to facilitate the important trade sea route in the Indian Ocean and will be a major source to Sri Lanka's economic development," Bogollagama said.
(For updates you can share with your friends, follow TNN on Facebook, Twitter and Google+)