IMF approves 2.6 bln dlr loan for Sri Lanka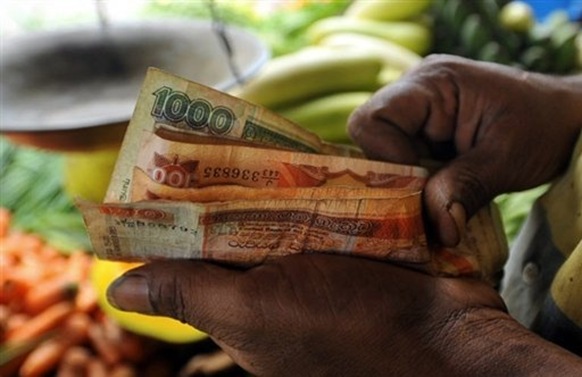 The International Monetary Fund on Friday approved a 2.6-billion-dollar loan for Sri Lanka to support its economic reform program and help the country weather the severe global downturn.
The IMF executive board approved the loan as the Asian country emerges from a 37-year civil war.
The so-called Stand-By Arrangement is in an amount equivalent to 1.65 billion Special Drawing Rights (SDRs), an IMF asset that is based on a basket of currencies — the dollar, yen, euro and pound — and calculated daily.
The 20-month loan is worth about 2.6 billion dollars, the IMF said.
A first installment of about 322.2 million dollars is immediately available to Sri Lanka, while the remainder will be phased in "subject to quarterly reviews," the multilateral institution said.
"The key objectives of the authorities' economic reform program supported by the fund are to strengthen the country?s fiscal position while ensuring the availability of resources for much needed post-conflict reconstruction and relief efforts," the IMF said.
The IMF said the program also was intended to rebuild international reserves and strengthen Sri Lanka?s domestic financial system, "and to protect the most vulnerable in the country from the burden of the needed economic adjustment."
The IMF loan, under negotiation with Sri Lankan authorities since March, comes two months after the end of the civil war with the rebel Tamil Tigers that claimed up to 100,000 lives.
Sri Lanka crushed the Tamil Tiger rebels — who had been fighting since 1972 to carve out a separate state for minority Tamils — in May.
The Sri Lankan government had requested a 1.9-billion-dollar IMF loan in March to help stave off its first balance of payments deficit in four years after foreign currency reserves fell to around six weeks' worth of imports.
"The global financial crisis has had a significant impact on Sri Lanka?s economy," said Takatoshi Kato, the IMF deputy managing director and acting chairman of the board.
"The government?s ambitious program, supported by the IMF, intends to restore fiscal and external viability and address the significant reconstruction needs of the conflict-affected areas, thereby laying the basis for future higher economic growth," he said.
Kato said the government?s program would entail "difficult" economic reform measures.
(For updates you can share with your friends, follow TNN on Facebook, Twitter and Google+)