Who is best UN Secretary-General? Ban Ki Moon could learn from Pérez de Cuéllar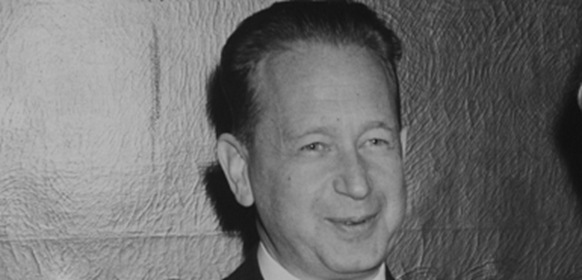 I like to play a parlour game at the United Nations called "who is the best Secretary-General?"
Ask almost any UN official this question and they will reflexively reply: "Dag Hammarskjöld." Wrong answer.
Hammarskjöld, the Swedish mystic and posthumous Nobel Peace Prize laureate who ran the world organisation from 1954 until his death in an air crash in Congo in 1961, is the model of the activist, visionary UN chief. But he fell out badly with the Soviet Union, one of the UN's veto powers, and led UN troops into a war in Congo that put an end to UN peacekeeping for a generation.
Some UN-watchers with shorter memories favour Kofi Annan, another Nobel Peace laureate, who modelled himself on Hammarskjöld in his effort to become the "secular Pope".
The correct answer, if you judge by results, is Javier Pérez de Cuéllar. The art-loving Peruvian diplomat, who led the UN for a decade from 1982, had little public profile. He was re-elected for a second term just months after he had undergone a quadruple heart bypass and he was so inarticulate in English that the press nicknamed him "Mumbles".
But he had the good fortune to preside over the UN at the end of the Cold War and the good sense to play his role judiciously. His UN administration helped to negotiate the end of the Russian occupation of Afghanistan, the ceasefire in the Iran-Iraq war and the release of Western hostages in Lebanon.
He helped to persuade the "P5" veto powers — Britain, China, France, the Soviet Union and the United States — to work together behind the scenes. He led a long-delayed revival of UN peacekeeping, particularly with the operation to lead Namibia to independence. His tenure culiminated with the pinnacle of UN co-operation: the UN-mandated expulsion of Iraq from Kuwait.
These thoughts are relevant today because Ban Ki Moon, the eighth UN Secretary-General, is struggling with his image as he passes the halfway point of his first five-year term.
Mr Ban, the former South Korean Foreign Minister, has been widely criticised — including in the pages of The Times — for his lack of presence on the international stage. Unduly sensitive to criticism, or loss of "face", he was particularly stung by an article in the Spanish newspaper El Pais last year that dubbed him "The Invisible Man" — a moniker that has stuck.
Mr Ban was picked by the United States and China as a weak Secretary-General who would not rock the boat. He appears determined, however, to see his name in lights. In recent weeks he has launched a press campaign to try to improve his profile. "Ban Ki-moon fights image as UN's 'Invisible Man'," the Wall Street Journal declared in a lengthy interview this week.
Trying to prove himself Mr Ban has begun taking unnecessary risks. He travelled to Sri Lanka just after government forces mopped up the last Tamil Tigers after a bloodbath on the beach. Then he went to Burma just as the dictatorship put the democracy campaigner and Nobel Peace laureate Aung San Suu Kyi on trial. He left both places empty-handed.
The UN chief would be better advised to let his aides do more spadework before he makes such trips, so that there is a diplomatic deal already cooked and all he has to do is shake hands.
The lesson of Mr Pérez de Cuéllar's tenure is that a Secretary-General does not have to be famous or even articulate — much less a mystic. He just has to be patient and ready for his moment to arrive.
It is quite possible, for instance, that the tottering dictatorship in North Korea will collapse during Mr Ban's remaining term and he will play a historic role in managing the transition, even reuniting the Korean peninsula. That would certainly be worth a Nobel Peace Prize.
Until such a moment Mr Ban's main task should be to nurture his diplomatic contacts with the great powers and not squander his credibility by cozying up to tyrants with no result. He need not fret too much about the chorus of criticism. Much of it emanates from Europe, a declining force in UN terms.
Despite his aides' often-preposterous claims, he will never be remembered as the UN chief who saved half a million lives by getting aid agencies into Burma after Cyclone Nargis, nor the man who saved the planet by sealing the deal on limiting greenhouse gases, nor the humanitarian who put an end to fistula in Africa.
(For updates you can share with your friends, follow TNN on Facebook, Twitter and Google+)