Clash between cricketer and Trisha?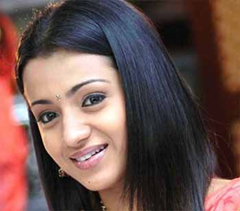 There have been rumours of a clash between cricketer Badani and Trisha and this has made Trisha real mad.
A few days back, Trisha went to a party at a 5 star hotel in Chennai and enjoyed herself with her friends. Another VIP guest at the party was cricketer Badani.
It's said at a point in the party, Badanai was quite high and touched Trisha, for which she retorted with sharp language and tore him to pieces. Speed ball or spin ball is no problem for Badani and with the confrontation, a panchayat was necessary to settle the matter.
When this rumour came to her ears, Trisha boiled with rage. "It's true I went to a party and had dinner with my friends. But I never met Badani at the party. Nor did I fight with anybody. When that's the case, why would someone spread such false rumours about me?" fumed Trisha.
(For updates you can share with your friends, follow TNN on Facebook, Twitter and Google+)