Tamils confined against their will – US
The United States, which has provided aid to the camps and is ready to offer more to help the displaced Tamils go home, was dismayed so many were being held against their will, Eric Schwartz, US assistant secretary at the Bureau of Population, Refugees and Migration, said. Sri Lanka's claim that they plan to settle 75,000 of the 280,000 Tamil civilians now held in military run camps before the end of August was "encouraging news," but Colombo should move faster, he told Reuters Friday.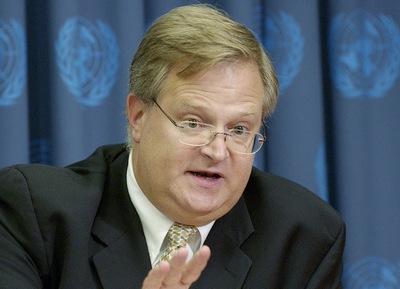 Refugees and other displaced people are normally "agents of their own destiny when it comes to return," using their own judgment about when they can go home after conflict, said Schwartz.
"That's true everywhere and it should be true in Sri Lanka but it's not, because these populations are confined to camps," he told Reuters in an interview.
"People shouldn't be confined against their will," he added.
Sri Lanka's hardline government has repeatedly ignored criticism by human rights groups and Western governments, saying it has to address worries that former Tamil Tiger fighters could be hiding in the camps.
But Schwartz said Colombo should find a better way to address legitimate security issues.
"The way to manage those concerns is not to confine the entire population," he said.
(For updates you can share with your friends, follow TNN on Facebook, Twitter and Google+)