IMF warns Sri Lanka over borrowing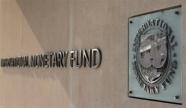 The International Monetary Fund on Tuesday warned Sri Lanka against building foreign currency reserves by borrowing from foreign investors.
Sri Lanka's central bank announced this month that foreign reserves hit a historic high of four billion dollars, sufficient to cover over four months of imports.
"We don't want Sri Lanka to borrow its way to build reserves," head of the IMF mission to Sri Lanka, Brian Aitken told reporters here after a two-week review of the island's economy.
The bank said reserves were boosted by foreign investors buying rupee-denominated treasury bills and bonds and the government selling dollar bonds.
"The central bank has been building a war chest of reserves lately through debt. We would prefer if Sri Lanka built up reserves from exports and from remittances and not by borrowings," Aitken said.
Central bank governor Nivard Cabraal said the bank raised more than 1.2 billion dollars in cash by selling government debt to foreigners.
Sri Lanka's reserves fell to cover just over one month's imports earlier this year as security forces pushed their final offensive against separatist Tamil Tiger rebels.
The island's reserves were also boosted by 322.2 million dollars, the first tranche of a 2.6 billion dollar IMF loan, in July, higher remittances and donor funds for ongoing development work.
The dangerously low reserves earlier this year pushed the Sri Lankan government to ask for the IMF bailout to help stave off its first balance-of-payments deficit in four years.
Colombo's foreign reserve stock depleted last year during the height of the global financial meltdown when foreigners withdrew over 600 million dollars invested in government bills and bonds.
Aitken said it was encouraging that foreigners were back investing in government treasuries, especially long-term bonds.
He said the second tranche of IMF funding was due by the end of October once the fund's executive board approved it.
(For updates you can share with your friends, follow TNN on Facebook, Twitter and Google+)