US report ignites call for war crimes investigations against Sri Lanka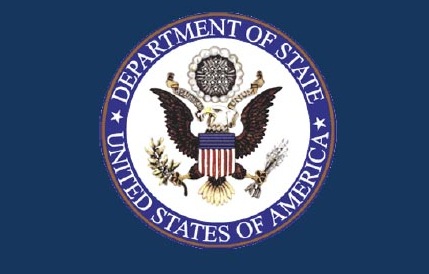 The US State Department war crimes report to the Senate submitted as mandated by the explanatory statement to the US Supplemental Appropriations Act of 2009, detailed day-by-day account in a format similar to a "model indictment," and said the alleged incidents in the final stages of war may constitute "violations of International Humanitarian Law (IHL) or crimes against humanity and related harms." Brad Adams, Asia director at Human Rights Watch (HRW), said, "[g]iven Sri Lanka's complete failure to investigate possible war crimes, the only hope for justice is an independent, international investigation," and added, "concerned governments should use the US State Department report as a clarion call for an international investigation. There are no more excuses for inaction."
PDF: US State Department Report
The report while not reaching any legal conclusions listed Common Article 3 of Geneva Conventions, statutes of International Criminal Tribunal for the former Yugoslavia (ICTY), and Rwanda (ICTR), and the statutes of International Criminal Court (ICC) as "useful foundation for reviewing the conduct" described in the State Department's report.
Legal experts pointed out that under basic rules of international criminal law, the US has to give the GOSL the opportunity to investigate itself credibly, and that, further steps are warranted by the international community, if and when the GOSL fails or refuses to do so.
The listing in the report of the same three treaties, the International Covenant on Civil and Political Rights (ICCPR), the Convention against Torture and other Cruel, Inhuman or Degrading Treatment or Punishment (CAT) and the Convention on the Rights of the Child (CRC), that form the basis for the European Union to determine the human rights thresholds for providing benefits to Governments under the GSP+, made even more remote, the possibility of Sri Lanka obtaining GSP+ concessions. Recent report by the EU commission said that Sri Lanka failed to meet the established rights thresholds.
The US report showed Satellite imagery evidence as possible tool to fill the information vacuum engineered by the Sri Lanka Government to prevent details of illegal conduct by the Sri Lanka armed forces from reaching outside Sri Lanka, and mentioned that independent investigations on the channel-4 video are still to be carried out to establish authenticity of Sri Lanka Army (SLA) soldiers executing captive Tamils.
Another noteworthy aspect of the report is the prominence given to the alleged execution of members of the LTTE political section while surrendering to the Sri Lanka military.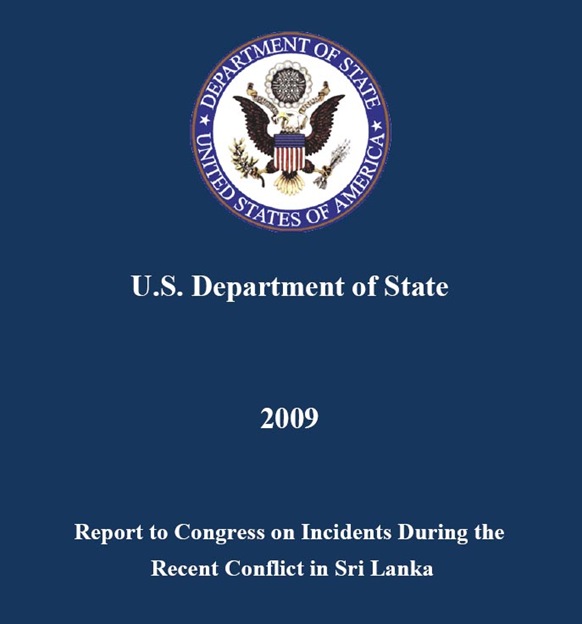 (For updates you can share with your friends, follow TNN on Facebook, Twitter and Google+)