Sri Lanka's war-crimes probe a smokescreen: activists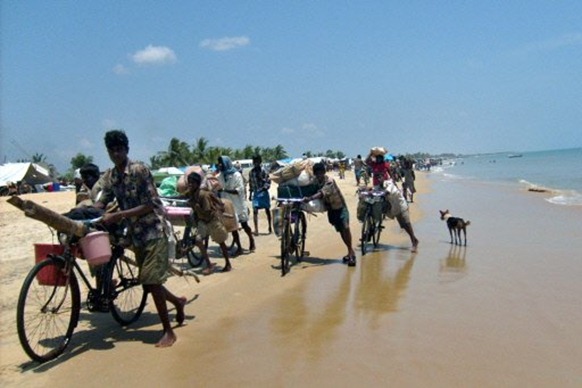 Sri Lanka's agreement to probe war crimes allegations related to its defeat of Tamil Tiger rebels is a smokescreen to avoid an international inquiry, a human rights group said Wednesday.
The New York-based Human Rights Watch (HRW) accused Sri Lanka of trying to buy time and questioned the sincerity of the government's decision to investigate the allegations detailed in a US State Department report.
"The government?s committee is merely an effort to buy time and hope the world will forget the bloodbath that civilians suffered at the end of the war," HRW Asia director Brad Adams said.
"Pretending that this is a serious attempt to investigate would betray the memory of the victims of war crimes and other abuses."
The State Department report, submitted to the US Congress on Thursday, cited "credible" claims that Sri Lankan troops or government-backed paramilitaries abducted and killed Tamil civilians during their final offensive against separatist Tamil Tiger rebels.
The report covered the period from January — when fighting intensified — until the end of May, when Sri Lankan troops defeated the Liberation Tigers of Tamil Eelam (LTTE) to end a decades-old ethnic conflict.
It also highlighted claims that Tiger leaders reached a surrender agreement with government forces but were then executed.
Colombo announced Monday that it would probe the allegations.
"The government is once again creating a smokescreen inquiry to avoid accountability for abuses," said Adams.
(For updates you can share with your friends, follow TNN on Facebook, Twitter and Google+)