Spectator video captures SL Police, SLA kill mentally ill Tamil youth
Sri Lanka Police and Sri Lanka Army soldiers beat a mentally ill Tamil youth and forced the youth to drown near the sea near Bambalapitya, Colombo, railway station Thursday. The youth was identified as Balavarnam Sivakumar, 26, of Ratmalana, according to media reports in Colombo, which belatedly listed the youth's identity. "The entire country [Sri Lanka] watched in horror, as a group of heavily built men attacked the mentally unstable [Tamil] youth with wooden poles while he pleaded for mercy, when it was telecast on several news bulletins on Thursday night," Daily Mirror said.
Police spokesman Nimal Mediwake said the Police and Army personnel who had allegedly assaulted the youth had been identified and would be arrested.
The youth has had mental depression for nearly two years and had received medical treatment in a mental hospital, Sivakumar's brother told the media.
Sivakumar had the habit of throwing stones at vehicles, and the Thursday killing followed a series of incidents involving similar actions by Sivakumar, according to the media.
A video broadcast by Channel-4 allegedly showing Sri Lanka Army (SLA) soldiers extra-judicially executing Tamil captives stripped naked and hands tied behind their back, has drawn worldwide attention, and independent forensic analyses in UK and USA are ongoing to rebut Colombo's cavaliar dismissal of the video as fake, according to reports. Two editors of Sunday Leader have received death threats for covering developing stories on the Channel-4 video.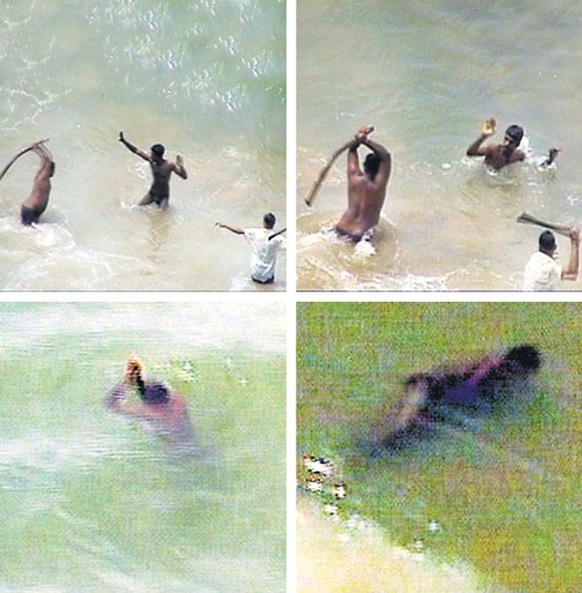 (For updates you can share with your friends, follow TNN on Facebook, Twitter and Google+)