Sri Lanka president announces wage hike for troops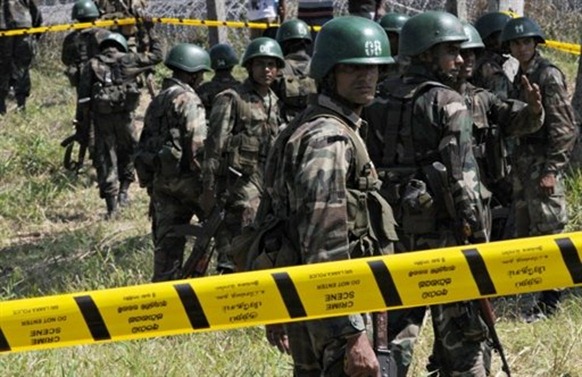 Sri Lanka's president has announced an immediate salary increase for all members of the country's armed forces amid plans to boost the strength of the security services.
President Mahinda Rajapakse granted the unspecified salary increase during a visit Wednesday to the island's northern regions, which were recently wrested from Tamil rebel control, his office said.
"The president stated that this decision was taken while considering the great sacrifices the security forces made for the country for which he is extremely grateful," the office said in a statement.
It said Rajapakse was addressing troops for the first time since the army crushed the leadership of the rebel Liberation Tigers of Tamil Eelam (LTTE) in May and ended a near 37-year separatist conflict.
The government's pay hike announcement came on the heels of plans to recruit another 40,000 to 50,000 troops for the 200,000-strong army and the government's decision to suspend salary increases for other public servants.
The wage freeze and rising living costs have prompted a wave of trade union action in recent weeks and led to street protests by university students and unemployed graduates.
Police used tear gas to disperse dozens of jobless youngsters in the heart of the capital on Wednesday and have been using similar tactics to break up a wave of student protests in recent weeks.
(For updates you can share with your friends, follow TNN on Facebook, Twitter and Google+)