More Indian relief for Sri Lanka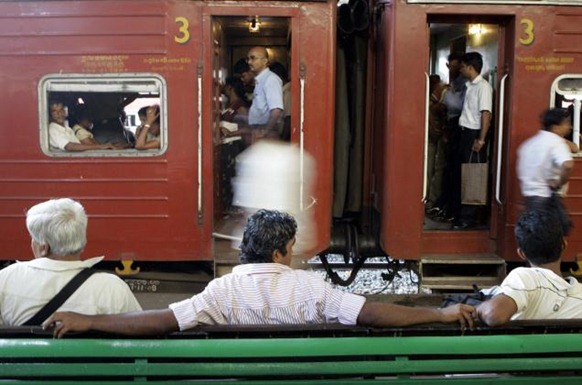 India on Thursday announced a package of relief material for the nearly 3 lakh war displaced in northern Sri Lanka.
The Indian mission here said the Mahinda Rajapaksa government had been informed of a second consignment of 2,600 metric tonnes of galvanised corrugated sheets valued at $2.65 million to be used to build shelters for internally displaced persons (IDPs) in various camps.
India had delivered the first consignment in August, 2009.
The mission said India would send two more teams to speed up the de-mining process, in addition to the four teams operating in various areas.
There are an estimated 1.5 million landmines and unexploded ordnance over 402 sq km in the north. The Army says it has cleared 70 per cent of the area so far and that several non-governmental organisations were assisting it.
The mission said India had also agreed to a grant of 50,000 individual packets of agricultural implements for distribution among the IDPs who had been sent back to their villages in the northern and eastern districts from the relief camps.
Each kit consists of basic digging implements to help individuals in the resettlement process and contribute to revival of agricultural economy. In an earlier instalment, India had financed the procurement of 20,000 packets of agricultural implements.
Besides the packages for the north, India also conveyed its decision to offer a supplementary line of credit of $67.4 million for the work on the Colombo-Matara railway line in the Southern Province.
India had earlier provided $100 million for the first phase work on the railway line. RITES and IRCON had signed contracts for the line in 2008 and work on the first phase is under way.
The package includes supply of 20 Diesel Multiple Units, reconstruction of the railway line, construction of maintenance sheds for the DMUs and training of engineers in India in handling and maintenance of the units.
Meanwhile, as the U.S. House of Representatives approved a non-binding resolution urging Colombo for speedy resettlement of the war-displaced, Foreign Minister Rohitha Bogollogama on Thursday told Sri Lanka-based foreign envoys that the de-mining process was on and the bulk of the Tamil civilians would be resettled before January 2010 .
(For updates you can share with your friends, follow TNN on Facebook, Twitter and Google+)