'Normal' in Sri Lanka is not good enough – nationalpost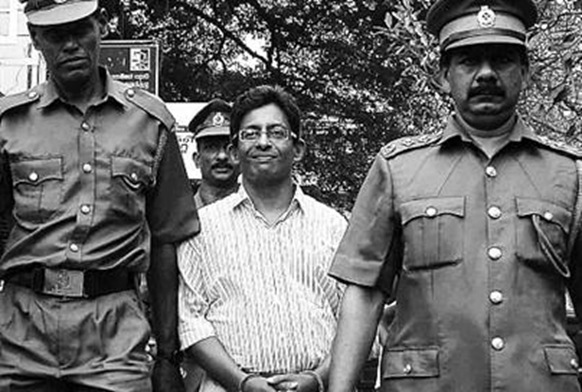 Re: Slow Down, You're Granting Asylum Too Fast, Martin Collacott, Nov. 3.
Martin Collacott states things in Sri Lanka are returning to "normal."
Normal in Sri Lanka means journalists who dare to speak out about abuses by the Sri Lankan government are forced into exile or brutally murdered, like Sunday Leader editor Lasantha Wickrematunge. Normal are the death threats made against human rights defenders like Dr. Pakiasothy Saravanamuttu, the executive director for the Centre for Policy Alternatives, a non-partisan public policy institute focusing on issues of democratic governance, human rights and peace. Is it also this kind of normalcy that allowed another journalist, J.S. Tissainayagam, to be sentenced to 20 years in jail for doing his job in reporting the devastating impact of Sri Lanka's armed conflict. Normal is the continuing persecution of medical doctors for simply reporting death tolls during the final phase of the armed conflict.
If this is how the government of Sri Lanka treats prominent journalists, lawyers, medical professionals and human rights defenders, imagine the treatment of ordinary Tamil civilians. The fact is that young Tamil males, such as those who fled Sri Lanka on the Ocean Lady to seek asylum in Canada, are persecuted in Sri Lanka.
Mr. Collacott also states the notion that Tamils as a people are being persecuted is "nonsense" and a "myth." Several international human rights groups would disagree. The Genocide Prevention Project ranked Sri Lanka eighth in its watch list of countries at risk of mass atrocity crimes. And the Minority Rights Group International has ranked Tamils and Muslims in Sri Lanka as 11th in terms of peoples or groups that are most under threat of genocide, mass killing or other systemic violent repression.
(For updates you can share with your friends, follow TNN on Facebook, Twitter and Google+)