Colombo mission an island of secrecy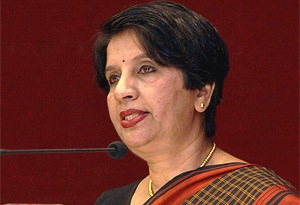 In a foreign country, your own mission is an island of familiarity. In Colombo, the Indian High Commission is an island all right, it's just that no one, not even the Indian media, is welcome.
It was reasonably transparent in its dealings with resident Indian correspondents till the advent of Gopal Gandhi, more so under Nirupama Rao. Under Shivshankar Menon, there was hardly any restriction, though often anonymity was requested.
Though Gopal Gandhi was hospitable he gave little hard information.
But no visit from New Delhi was kept secret. With Nirupama Rao, the rot set in. Her craze for sunshine stories and her extreme sensitivity to criticism or adverse reporting, however factual, affected her relations with the Indian and local media. She expected the Indian media to be an unofficial voice of officialdom.
Things became truly unbearable when Alok Prasad took over. Prasad not only did not interact with the media but was openly hostile to them. The mission kept the visits of Indian officials to discuss projects of importance in the context of China's build-up in Sri Lanka shrouded in secrecy. Two Indian demining teams are working in the north, but their work is kept under wraps for reasons best known to the mission. Indian doctors did great work in two India-built hospitals in the north and east during the war, but no Indian correspondent was allowed to visit them and write about them.
The recent visit of 10 Tamil Nadu MPs was kept under the wraps right through. From the way the MPs behaved (cutting off the line when an unfamiliar Colombo number showed up on their mobiles) it was apparent that South Block mandarins had told them not to talk to the press. Even more embarrassingly, the visit of Finance Minister Pranab Mukherjee would have come as a total surprise but for a chance meeting with new high commissioner Ashok Kanth.
(For updates you can share with your friends, follow TNN on Facebook, Twitter and Google+)