Sri Lanka keeps up media ban on war refugees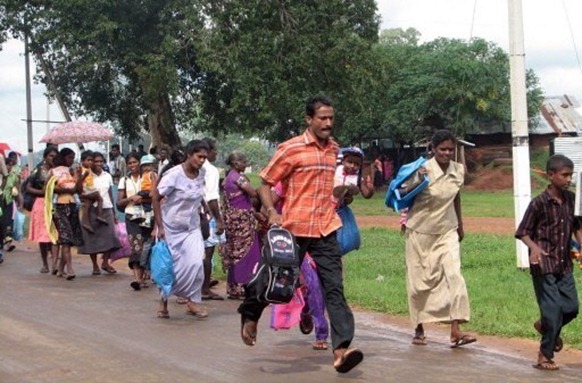 Sri Lanka has maintained its ban on journalists reporting the plight of war-displaced civilians who have been allowed out of their internment camps, officials said Friday.
Foreign minister Rohitha Bogollagama declared in a BBC interview Tuesday that the media now had full access, prompting a flood of requests from reporters to travel to the former war zone in the north.
But restrictions on visits to the northern district of Vavuniya where the government maintains its camp complex remain in place despite them being declared "open" on Tuesday.
"The restrictions on journalists to visit displaced people in camps have not been relaxed yet," Human Rights Minister Mahinda Samarasinghe told reporters.
Pressed for a date when the camps would be open to the media, the minister said: "We are trying to lift the ban on media access, but it will take time."
The few visits that have been allowed have been under strict military supervision.
"The media is not allowed to go into the camps," the defence ministry's media centre chief Lakshman Hulugalle said.
The International Committee of the Red Cross said they had also been denied accesss to the camps and there had been no relaxation of the restrictions despite Bogollagama's announcement.
Some 288,000 people were displaced during the final stages of the conflict after government forces defeated the Tamil Tiger rebels and ended a 37-year-old conflict in mid-May.
Samarasinghe said nearly 70 percent of those displaced have been resettled in their villages in the island's north and east. The government declared their internment camps open from Tuesday.
(For updates you can share with your friends, follow TNN on Facebook, Twitter and Google+)