Ben Bradshaw spends Christmas in Sri Lanka despite human rights concerns – Times Online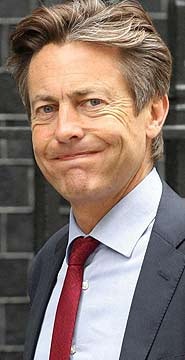 Ben Bradshaw, the Cabinet minister responsible for tourism, was facing criticism last night for flying to Sri Lanka for a Christmas holiday two days after the British Government raised "serious concerns" about human rights in the country.
David Miliband, the Foreign Secretary, had told MPs that Britain shared a recent EU assessment about the regime's "failings" to respect UN conventions against torture and on civil and children's rights.
Gordon Brown intervened last month to prevent Sri Lanka from hosting the next Commonwealth summit and Britain supports moves to strip the regime of its status as a preferential trade partner with the EU unless improvements are made.
In a parliamentary statement last Tuesday Mr Miliband said that although Britain welcomed the release of 158,000 refugees, about 100,000 people remained interned in camps set up in the north of the country at the end of the three-decade civil war in May.
Last night an aide confirmed that Mr Bradshaw had flown to Colombo on the first full day of the Commons parliamentary recess. It is believed that he plans to remain in the country throughout the Christmas break.
Mr Bradshaw's spokesman said: "There is no boycott of Sri Lanka and thousands of British people visit every year. The Government has made clear that, while we welcome recent progress, we have ongoing concerns about the humanitarian and human rights situation in Sri Lanka. The UK continues to support humanitarian work in the country and engages with the Sri Lankan Government."
A source close to Mr Bradshaw had earlier defended his choice of holiday destination on the grounds that it would help the economy of a poor nation. "He wouldn't go on holiday to Burma," he said. Friends also sought to blunt the criticism, saying that Mr Bradshaw had supported an orphanage for children left parentless by the 2004 tsunami.
Campaigners expressed outrage that the Cabinet minister had undermined efforts to isolate the regime. "What sort of an example does Mr Bradshaw think this sets to those who are trying to send a message about what the government is doing?" Tim Martin of Act Now, a British-based campaign group, said. "It is horrifying that he should behave so irresponsibly. I wonder if he'll find time to try and find out the truth of what's going on behind the barbed wires in between his sunbathing sessions on the beach."
Tobias Ellwood, the Conservative tourism spokesman, said: "While ministers are entitled to holiday abroad the choice of this particular destination does raise question marks about the Culture Secretary's judgment."
Mr Bradshaw's holiday destination is unlikely to win approval among some of his own colleagues. Speaking at Labour's annual conference, in support of a boycott of Sri Lankan goods, Siobhain McDonagh, the former whip, said that those considering a "dream holiday" should ask themselves. "Do you really want to spend your money on a government that chooses to lock 300,000 people up behind barbed-wire?"
Ms McDonagh, a member of the All-Party Parliamentary Group on Sri Lanka, last night said: "Ben's a great guy but I am sad he's gone to Sri Lanka for his holiday."
(For updates you can share with your friends, follow TNN on Facebook, Twitter and Google+)