weapons were for Sri Lanka says crew
A crew charged in Thailand with illegal arms possession say their plane was headed for Sri Lanka and not Iran.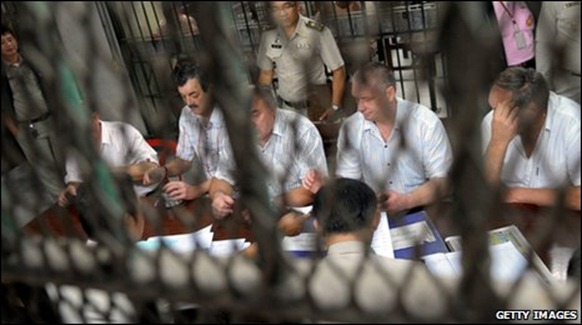 when it was seized in the Thai capital with a cache of North Korean weapons, media reports from Thailand reported today.
Defense lawyer Somsak Saithong had told the media on wednesday that the four Kazakhstan citizens and one from Belarus, as saying that their flight plan called for a refueling stop in Bangkok before flying to Sri Lanka.
But according to a flight plan seen by arms trafficking researchers, the aircraft was chartered by Hong Kong-based Union Top Management Ltd., or UTM, to fly oil industry spare parts from Pyongyang to Tehran, Iran, with several other stops, including in Azerbaijan and Ukraine.
"They always deny any involvement with the weapons or any charges they are accused of. They told me that their job was just to fly the cargo plane to its destination. They don't know about or had anything to do with the cargo itself" said Somsak.
The plane's papers described its cargo as oil-drilling machinery for delivery to Sri Lanka.
Sri Lankan authorities had earlier rejected reports that the plane was heading for Sri Lanka
In an interview with the BBC, Expert on International terrorism, Dr. Rohan Gunaratne said the weapon were not heading towards Sri Lanka.
(For updates you can share with your friends, follow TNN on Facebook, Twitter and Google+)