Virginia GAP draws boycott campaigners attention
 Tamil activists from Washington D.C. metro area and suburbs engaged in "boycott Sri Lanka campaign" focused their attention on the GAP and Banana Republic stores in the historic Old Town, Alexandria where they held a protest Sunday from 11:00 a.m. to 3:00 p.m. Many Marylanders crossed the state border to Virginia to participate in the protest during the welcome break from the cold weather that had engulfed the area previous weekend, protest organizers said.
The busy intersection along King Street had a continuous stream of pedestrian traffic, mostly holiday shoppers and post-Christmas bargain hunters, and the protesters made certain that all receptive customers were given a leaflet explaining the objective of the boycott, a protest participant said.
Young participants made the protest more palatable to the shoppers, and many were eager to get the fliers from the kids, the activist added.
"We are learning better and effective ways to send our message to the big-label companies, including Gap, Banana Republic, and Nike that ethical shoppers will not tolerate companies doing business with Governments that are gross human rights violators. The campaign group in this area will continue to target Gap and Banana Republic in different locations in the coming weeks and months," K. Swamy, the key organizer for the campaign said.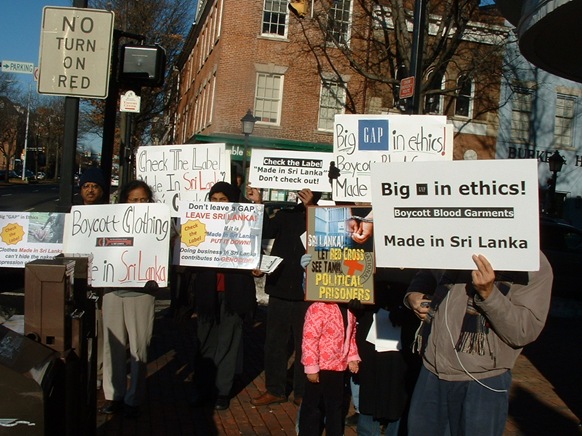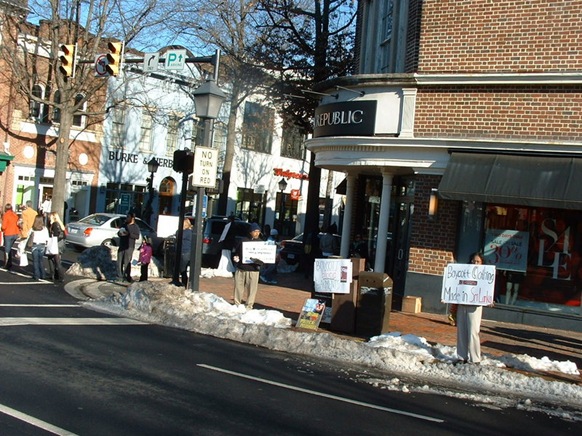 (For updates you can share with your friends, follow TNN on Facebook, Twitter and Google+)