LTTE leaders who surrendered were killed by Army Special Forces
by D.B.S. Jeyaraj
"Who Killed Cock Robin"?
Not I, said the Sparrow

With my Bow and Arrow"
The above lines from an old nursery rhyme recur constantly in my mind when looking at the controversy surrounding the deaths of some senior leaders of the Liberation Tigers of Tamil Eelam(LTTE) in the early hours of May 18th 2009.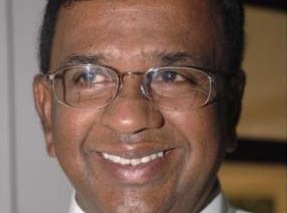 The LTTE's political commissar Balasingham Mahendran alias Nadesan and head of tiger peace secretariat Seevaratham Prabhakaran alias Pulidevan and some other tiger leaders and members had allegedly been executed in cold blood after surrendering with white flags.
In the current climate both Government and opposition ranks are in a state of denial about the alleged incident. The focus now is not whether the alleged incident occurred or not but on whether any reference should have been made about it at all.
In such a situation the important question of "Who killed Cock Robin" or in this instance who killed Nadesan and Pulidevan and how they were killed is being sidetracked, overlooked or ignored.
War Crime
Gen.Sarath Fonseka(retd) is in the eye of a controversial political storm following the lead story in "The Sunday Leader" of December 13th 2009 in which it was alleged that the ex-Army chief had accused Defence secretary Gotabhaya Rajapakse of ordering the then 58 division commander Brig(Subsequently promoted as Maj-Gen) Shavendra Silva not to accommodate tiger leaders surrendering with white flags in the early hours of May 18th.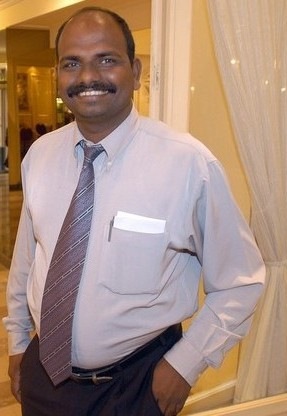 Predictably,the Lead story of the Leader evoked a massive backlash against Gen. Fonseka for having let the side down by alleging that the army was guilty of a possible war crime in shooting dead in cold blood some tiger leaders who were surrendering with white flags after making prior arrangements for it through international channels.
On another level the General was also undermining his own claim that he and he alone was responsible for the war victory against the LTTE as Fonseka was now implicitly acknowledging that the Defence secretary was also directing affairs at the battlefront.
With the Rajapakse regime and its "Rottweilers" exploiting the situation and baying for Fonseka's blood the general had to make a tactical retreat. He summoned a hasty press conference and stated that he had been misquoted by the newspaper.
The ex-army chief now vying for the presidency was relying to a very great extent on serving and retired soldiers and their families for political support. Casting aspersions on the army would badly affect this base.
Clarification
On December 20th "The Sunday Leader" published a clarification by Fonseka on the previous lead story. This is what it said-
"As Commander of the Army during the final stages of the war, I did not receive any communication that some LTTE leaders were planning or wanting to surrender.
I was not told at any stage they wanted to do so and that some kind of an agreement had been reached that they must come out carrying pieces of white cloth.
I can speak conclusively and authoritatively on this particular issue and say categorically that nobody carrying white flags attempted surrender in those final days of the war. Therefore all of the LTTE leaders were killed as forces completely took over a remaining 100m x 100m area of land north of Vellamullivaikkal.
Two days after the war ended I learnt through some journalists who were entrenched at the time with then Brigadier Shavendra Silva that an illegal order had been conveyed to General Shavendra Silva by Defence Secretary Gotabaya Rajapaksa.
This illegal order was however not carried out at ground level. I take full responsibility for what happened on the ground."
Shavendra Silva
In another interview with "Daily Mirror" online the General emphasized that Gotabaya Rajapaksa did try to contact junior officers in the Army and that he gave 'stupid' instructions concerning the white flag and that these 'stupid' instructions were however not carried out by the Army.
The innuendo in Fonseka's accusation is that Defence Secretary Gotabaya Rajapaksa ordered the Army to kill the LTTE leaders attempting to surrender with white flags.
While Fonseka was "flip-flopping" Maj-Gen Shavendra Silva who had been implicated by Gen. Fonseka as having allegedly killed the tiger surrendees was interviewed by "The Nation".
Shavendra Silva issued a vehement denial to direct questions about the accusation against him and the 58 division.This is what he said-
Q: The allegation that the Sri Lanka Army shot dead a group of LTTE leaders who had come forward carrying white flags which was bandied about sometime ago has been raised again. We would like you, as a military officer who played an active role in the war on terrorism, to comment on this allegation.
A: I can speak only on behalf of the Division 58. I can categorically say that we never received a report saying that a group of white flag carrying LTTE leaders were gunned down by the troops. I saw newspaper reports carrying this allegation. I also read news reports which said that there was no truth in this allegation.
I feel sorry if an allegation of this nature has been made by a military officer. We carried out the tasks entrusted to us with commitment. In the circumstances, I can only say I deeply regret if such an allegation has been or is being made.
Q: Media reports also said that Defence Secretary Gotabhaya Rajapaksa had given you orders to shoot LTTE leaders if they come forward carrying white flags to surrender.
A: These reports are untrue. Beginning from the day on which the humanitarian operation was launched, Defence secretary Gotabhaya Rajapaksa kept repeating his instruction that we should avoid civilian casualties while carrying out the operations. We had this objective in view right throughout our operations. Therefore, I cannot imagine that the Defence Secretary would order shooting down anyone coming forward to surrender carrying a white flag. I can say with responsibility that I have never received instructions from him to shoot any civilian.
Philip Alston
Meanwhile Philip Alston, UN Special Rapporteur on extrajudicial, summary or arbitrary executions has written to Amb. Kshenuka Senewiratne, Permanent Representative of Sri Lanka to the United Nations office at Geneva requesting information about alleged killing by the Sri Lankan Armed forces of LTTE leaders who surrendered.
Alston in his letter to Senewiratne said-
"It is my responsibility under the mandate provided to me by the Human Rights Council to seek to clarify all cases brought to my attention. Since I am expected to report on the death of Messrs. Nadeshan, Pulidevan and Ramesh, as well as of the members of their families, I would be grateful for the cooperation and observations of your Excellency's Government. In particular in relation to the following questions:
1. Are the allegations summarized above accurate, If not so, please share the information and documents proving their inaccuracy.
2. What information does your Excellency's Government have on the family members of Messrs. Nadeshan, Pulidevan and Ramesh allegedly killed on 18 May 2009.
3. Please refer to the results of my military, police, judicial and other inquiry or investigation carried out in relation to the allegations summarized above.
I undertake to ensure that your Excellency's Government's response to each of these questions is accurately reflected in the report I will submit to the Human Rights Council for its consideration."
Heat and Light
Philip Alston's pertinent query seeking more information about the fate that befell senior tiger leaders who surrendered is extremely relevant in the present situation where "heat" is generated about Sarath and Gotabhaya without any official "light" being shed on what actually transpired.
Ironically "The Sunday Leader" is now being sued by both Gotabhaya Rajapakse and Sarath Fonseka for the "offending" lead story.
It is against this backdrop that I want to focus to some extent on the events of that fateful period relating to the deaths of Nadesan, Pulidevan and others.
Though the lead story in "The Sunday Leader" of Dec 13th 2009 may have aroused passionate interest about the incident it was not something which went unreported during those days in May when "triumphalism" was holding sway.
I, myself referred to it in the article "The last days of Thiruvengadam Velupillai Prabhakaran" that appeared in the "Daily Mirror" of May 23rd 2009 and on this blog.
More than six months have passed since the killing of Nadesan ,Pulidevan and others. Some of us who have been researching the course of those events have been able to gather more information during this period.
Information
The information gathered is by no means comprehensive and may very well have some factual errors in the minor details. Given the difficulties one faces in this quest for truth I sometimes fret that the whole truth may never,ever be revealed.
Nevertheless I do feel that some of the information gathered should be publicised at this juncture though I would have very much preferred to wait until more details were available.
Despite the shortcomings it would indeed be appropriate to disclose some details now not only because the issue is topical but also to dispute the "evolving official" version that seeks to deny the entire incident.
Here then are some facts about what happened then in mid-May 2009
As events unfolded rapidly and the hard-pressed tigers fought a last ditch battle thousands of civilians and tiger cadres began surrendering. The armed forces were comparatively lenient in accommodating these surrenders until May 14th.
Surrendering
The 59 division led by Prasanna Silva, 58 div led by Shavendra Silva, 53 div led by Kamal Gunaratne and Task Force 8 led by Col Ravipriya had all accepted the surrendees and allowed them safe passage outside the battle zone.
Surrendees were asked to form two lines ,one for civilians and one for cadres and scrutinised before transportation
But the last few days saw fighting turn really fierce and the mood harden. The LTTE discarded uniforms and fought in civilian garb from among civilians.
On a few occasions tigers pretended to be surrendering civilians and then attacked. The LTTE also killed and injured hundreds of civilians and fellow cadres trying to flee.
Thus on May 15th,16th and 17th quite a few civilians and tiger cadres trying to surrender were shot dead.
This was more during the heat of the battle. The surrendering was in an ad-hoc manner and not well organized
At the same time the process of surrendering safely went on depending on the nature and mood of soldiers
Vellamullivaaikkaal
Once the 58 and 59 divisions linked up along the Mullivaaikkaal beach the tigers were sealed inside a small area of about three sq km. This was basically in the Vellamullivaaikkal area.
The remaining cadres devised a final, desperate plan to save Prabhakaran and other top leaders.
While one group was to remain defending until death another group was to try and break out of the military cordon in different formations. These formations included Prabhakaran, Pottu Amman and Soosai.
The third group was to negotiate terms of surrender and give themselves up to the army. The leaders of this group were political wing head Nadesan and peace secretariat chief Pulidevan.
This group was not directly involved in the fighting.
In the final phase the tigers had set up a makeshift hospital without basic facilties in the South-eastern parts of Vellamullivaaikkaal.
Nadesan, Pulidevan and some members of the political wing were staying adjacent to the makeshift hospital.
In addition there were many family members of tiger leaders and cadres.
Given the intensity of artillery shelling by the armed forces a very large number of non-combatants had sustained injuries. Many cadres too were injured.
Three points
It was estimated then that there were 1500-2000 person holed up in that area of whom around 1000-1200 had major and minor injuries. About 350-400 of these were tiger cadres.
Nadesan and Pulidevan along with the then LTTE head of international relations Selvarasah Pathmanathan alias KP had been involved in frantic efforts to negotiate a safe and honourable surrender .
The priority was to save the lives of these injured cadres and family members numbering close upon 2000.
Using satellite phones the trio had tapped into all their contacts trying hard for a UN sanctioned "laying down of arms" (euphemism for surrender) with guarantees of safety from the USA and Britain
Nadesan was emphasising three points as terms for laying down arms.
(Though a virtual surrender the LTTE was reluctant to call it that)
1. The LTTE wanted it to be UN supervised,
2. a guarantee of safety from the Americans and/or British:
3. an assurance that the Sri Lankan government would agree to a political process that guaranteed the rights of the Tamil nationality
Coup de grace
Among themselves the trio of KP, Nadesan and Pulidevan in a frantic bid to bring about a laying down of arms, contacted a vast array of personalities all over the globe ranging from friendly pro-LTTE legislators to journalists who had been critical of the LTTE.
Had these attempts been made months or even weeks earlier the results may have been different.
But now with the Sri Lankan armed forces poised to deliver the "coup de grace" to the hopelessly beleaguered LTTE there was no way in which the defence establishment was ready to allow an internationally sanctioned truce or laying down of arms.
Moreover the attempt to get international backing for a laying down of arms had a negative consequence.
The Government being paranoid about an international conspiracy to bring about a ceasefire and save the LTTE hierarchy was concerned that efforts could intensify in that direction if the fighting continued.
So the army was ordered to go ahead with military operations and batter the remaining tigers as quickly as possible.
This led to a no holds barred escalation in the military push.
Scant regard was paid to the lives and limbs of civilians as the army closed in for the kill.
Only Option
Under these circumstances Nadesan and Pulidevan realised that the odds were overwhelmingly against their request for a "laying down of arms" with international supervision and guarantees of safety.
The only option was to negotiate an honourable surrender to the Sri Lankan armed forces .Otherwise it was total annihilation.
With groups of tigers trying to break through the military cordon on the one hand and another group fighting a last ditch stand to delay the advancing army, this third group opted to surrender directly to the armed forces.
Nadesan being a cautious person tried to work out the modalities before surrendering but was firmly told to surrender first and work out the terms thereafter.
There was no choice other than to surrender unconditionally.
Many people were involved in this surrender effort of the tiger leaders.
Among these were cabinet ministers of two European countries, Envoys in Colombo of three western nations, two high-ranking officials of the UN, a well-known British journalist and two Parliamentarians from the Tamil National Alliance.
From the Government side those in the loop were President Mahinda Rajapakse, Presidential secretary Lalith Weeratunga, Defence secretary Gotabhaya Rajapakse, Parliamentarian and Special adviser to the President Basil Rajapakse and then Foreign secretary Palitha Kohona.
Modalities
Many people including UN officials, international cabinet ministers,western diplomats and political representatives talked on behalf of tiger leaders to the Sri Lankan political leaders and influential govt officials to facilitate the surrender.
It must be noted that none of the LTTE leaders spoke directly to the Govt side about this crucial issue. More importantly the army top brass was not informed of this "surrender" plan until the penultimate stages.
After protracted discussions the tiger leaders were told to walk slowly towards army positions with raised white flags. Only a small number was asked to come out first.
It was said that after making contact with the army officers on ground the modalities of bringing out the remaining persons both injured and uninjured could be worked out.
The tiger leaders were also given a rough route to follow. This led to positions manned by the 58 division commanded by Shavendra Silva. Both the 59 commanded by Prasanna Silva and the 58 were in the Vellamullivaaikkaal area.
But the tigers preferred to surrender to the 58 rather than 59 as they felt the former was more humane or less brutal.
Vijay Nambiar
A final bid was made by the tigers to get Vijay Nambiar, UN chief of staff to Secretary-General Ban Ki Moon to be on the spot to witness the surrender. But this was rejected as unnecessary by Nambiar who said President Rajapakse himself had assured him of tiger safety.
British journalist Marie Colvin has gone on record that she had woken up Vijay Nambiar then in Colombo at about 5.30 am (Lanka time) to ask about the surrender.
This is the relevant extract from Colvin's article in the London Times-
"Once more, the UN 24-hour control centre in New York patched me through to Nambiar in Colombo, where it was 5.30am on Monday. I woke him up.
I told him the Tigers had laid down their arms. He said he had been assured by Mahinda Rajapaksa, the Sri Lankan president, that Nadesan and Puleedevan would be safe in surrendering. All they had to do was "hoist a white flag high", he said.
I asked Nambiar if he should not go north to witness the surrender. He said no, that would not be necessary: the president's assurances were enough.
It was still late Sunday night in London. I tried to get through to Nadesan's satellite phone but failed, so I called a Tigers contact in South Africa to relay Nambiar's message: wave a white flag high."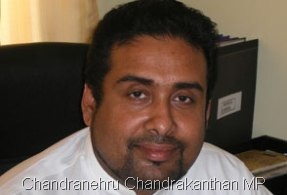 Another person who played a crucial role in trying to ensure the safe surrender of Nadesan and others was TNA national list MP Chandranehru Chandrakanthan.
He too acted as intermediary between the Govt and LTTE and had even wanted to be physically present at the point of surrender. But President Rajapakse had said it was unnecessary.
Marie Colvin
Here is an extract from Marie Colvin's article about Rohan Chandranehru Chandrakanthan's role-
"I discovered that on Sunday night Nadesan had also called Rohan Chandra Nehru, a Tamil MP in the Sri Lankan parliament, who immediately contacted Rajapaksa.
The MP recounted the events of the next hours: "The president himself told me he would give full security to Nadesan and his family. Nadesan said he had 300 people with him, some injured.
"I said to the president, 'I will go and take their surrender.'
"Rajapaksa said, 'No, our army is very generous and very disciplined. There is no need for you to go to a warzone. You don't need to put your life at risk'."
Chandra Nehru said Basil, the president's brother, called him. "He said, 'They will be safe. They have to hoist a white flag.' And he gave me the route they should follow."
The MP got through to Nadesan at about 6.20am local time on Monday. The sound of gunfire was louder than ever.
"We are ready," Nadesan told him. "I'm going to walk out and hoist the white flag."
"I told him: 'Hoist it high, brother-they need to see it. I will see you in the evening'," said Chandra Nehru"
Machaan
This account by Colvin of Chandranehru's tele-conversation with Nadesan is substantiated by the information I received from another close associate of Nadesan.
This person attached to a western university was in touch with Nadesan barely a few minutes before dawn on Monday May 18th.
Mahendran or Nadesan addressing him as "Machaan" said that they had made white flags out of "verti" and would be holding it very high (Nallaa thookki pidippom)
Nadesan however had been very uneasy about the surrender plan. He had told his friend that he could not trust the government or the army and that he felt they were all doomed." saranadainju saahirathai vida kuppi adikkalaam poley irukku" (I feel its better to take cyanide than surrender and die)he had said.
Still Nadesan had to follow the surrender option as the intention was to save the lives of injured tigers and civilians and surviving family members comprising men,women and children of tiger leaders and cadres.
While the tigers prepared themselves to surrender to the 58 division fate was playing a cruel hand.
Former Army commander Sarath Fonseka was in China from May 10th to 17th but the then Lt. Gen was constantly in touch with his ground commanders and defence secretary Gotabhaya Rajapakse.
Though physically away from the Country Fonseka was very much in command of his troops, monitoring and directing from afar.
Special Forces
One such act by Fonseka from far-off China was the induction of the special forces regiment into the Mullivaaikkaal battlefront. The Special Forces were deployed alongside the 59 led by Prasanna Silva.
The Special Forces regiment was commanded then by Col. Athula Kodipilli. It consists of multiple battalions assigned specialty tasks. Each battalion is broken up into 150 man units called squadrons.
Of the Special Force battalions 1-SF led by Maj. Mahinda Ranasinghe and 2-SF led by Maj. Vipulathilake Ihalage were deployed in the Mullivaaikkaal area.
In an ironic twist of fate the LTTE leaders intending to surrender to the 58 division fell into the hands of the special forces operating in Soth-east Mullivaaikkaal before reaching their avowed destination
A tiny group of 12-15 led by Nadesan and Pulidevan had gone first followed by a second group of 35-40 at a distance. They were all unarmed and carrying white flags.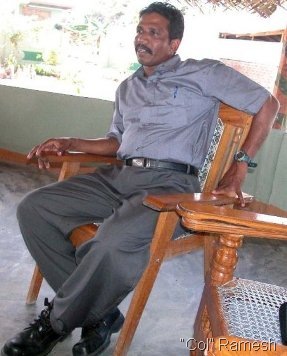 White Flags
Nadesan and Pulidevan carried aloft two huge white flags. Both groups comprised men, women and children.
Within the second group were former LTTE special commander for Amparai-Batticaloa districts "Col" Ramesh. He had been commanding tiger units in the Wanni war and had been injured earlier.
Along with Ramesh was Ilango the LTTE police chief. He had succeeded Nadesan
Nadesan and Pulidevan wanted to establish contact with senior military officials first and negotiate the modalities of bringing out the others in stages.
Nadesan's Sinhala wife hailing from the Ruhuu also was in the first group to help with Sinhala interpretation if required.
It was past day-break now and the small groups of stragglers with white flags were clearly visible. Soon they were surrounded by Special Force personnel who took the first group to their officers in the vicinity.
The second group following nearly a hundred yards behind were ordered to remain where they were with white flags held high with both hands.
Nadesan's group had ony to walk a very short distance to reach the command post.
Cold Blood
Nadesan and Pulidevan identified themselves and stated they were surrendering in term of an agreement worked out with President Rajapakse
Upon hearing this the SF officers got Nadesan and Pulidevan to kneel down and began interrogating them.
The others were taken to a side and asked to kneel down.
Even as the "interrogation" was going on some of the SF personnel began uttering threats in Sinhala and started brandishing firearms.
Nadesan's wife realised that they were planning to shoot both in cold blood and started screaming in Sinhala that they should not kill people who surrendered with white flags.
Suddenly there were bursts of fire. Nadesan and Pulidevan slumped to the ground their bodies riddled with bullets.
As Nadesan's wife screamed and tried to run to her husband , she too was shot down with a few men shouting that she was a treacherous bitch and prostitute for marrying a "kotiya" (tiger)
A few shots were fired into the remaining members of the group too but it was stopped on the orders of superior officers. The few survivors were bundled out of the place
Assault
When the Ramesh-Ilango led second group of 35-40 following behind saw what was happening they simply started running back.
A few SF personnel gave chase firing on the fleeing men,women and children and commanding them to stop.Many were hit and fell.
Thereafter the Special Forces moved forward and launched an assault on the tiny enclave where the remaining people were staying.
Some of the injured cadres put up a last ditch stand fighting with dwindling ammunition. They were reportedly led by Ramesh and Ilango who died a heroic death facing fearful odds
Many consumed cyanide or blew themselves up with grenades. Many people were shot dead or blown up with grenades by the Special Force personnel.
Despite this whole-sale massacre by sections of the SF personnel some other soldiers also saved the lives of people numbering a few hundred.
Squadrons
According to unconfirmed reports four SF squadrons were active in the vicinity of Mullivaaikkaal when the Nadesan-Pulidevan incident occurred.
They were the Golf squad under Capt. Chaminda Gunasekera , Romeo squad under Capt.Kavinda Abeywardene, Echo squad led by Maj. Kosala Wijekone and Delta squad led by Capt. Lasantha Ratnasekera.
The Golf and Romeo squads were from 1SF while theEcho and Delta squads were from 2SF
This then is the summary of what happened to Nadesan, Pulidevan and the remaining persons who wanted to surrender to the armed forces.
I would have liked to get some more details before publishing this account. But I decided to go ahead with available information because of the moves in certain quarters to deny that such an incident ever took place
Fait accompli
It is indeed cruelly ironic that while thousands of tiger cadres and leaders were able to surrender safely to the armed forces these surrendees were shot dead in cold blood by special force personnel.
What makes this incident deplorable is that the killing was not done in the heat of the battle. What makes it bad is the fact that elaborate planning had gone into the surrender effort with international involvement but to no avail. What makes it worse is that assurances of safety were reportedly provided by President Rajapakse himself.
According to a highly placed source in the defence establishment the defence secretary had informed 58 division commander Shavendra Silva beforehand that some tiger leaders may surrender and if that happens the surrender was to be accepted and safety guaranteed.
The source also said that Gotabhaya Rajapakse had told Sarath Fonseka of the proposed surrender plans by telephone at 3.30 am on Monday May 18th.
Hours later when the Defence secy had contacted the Army chief to find out what happened he learnt that "it was all over". While the Govt had agreed to a surrender the Army had presented it with a "fait accompli".
In that context it is perplexing at best and irritating at worst to see the ex- army chief trying to draw across a red herring by initially blaming Gotabhaya and Shavendra for the incident and subsequently changing his story.
Volte-face
I do not wish to be drawn into that controversy but it does seem to appear notwithstanding the ex-army chief's volte face that Fonseka is insinuating that the 58 division acting under Gotabhayas ":illegal" orders executed the surrendees in cold blood.
While implicitly blaming Gota and Shavendra, Sarath seems to be trying to score by denying that such an incident ever happened and that he would stand by his men under any circumstances.
It does seem chicanery of the despicable sort for a man to turn around and blame the wrong guys when almost any high-ranking military officer in Sri Lanka knows that the special forces bumped off Nadesan and Pulidevan.
In a sense Fonseka is putting Gotabhaya Rajapakse and Shavendra Silva on the spot as he knows that both at this juncture cannot reveal who was responsible for the killing.
However it does seem that in his anger against Gotabhaya Sarath has shot himself in the foot by tacitly admitting that some tiger leaders had indeed been killed in cold blood.
Responsibility
Though he is now trying to do some damage control by denying that he ever said it and is threatening to sue "The Sunday Leader" the damage apparently has been done.
It must be remembered that Sarath Fonseka had referred to tigers carrying white flags being executed long before the current furore. Fonseka addressing a meeting in Ambalangoda in July had stated so. That fact has now been recorded for posterity in the US State dept report.
Interestingly Fonseka's "noble" pronouncement that he would be assuming full responsibility for an incident that he says did not happen amounts to making a virtue out of necessity.
The simple fact of command responsibility is that as the Army chief of that time Sarath Fonseka is indeed responsible for many acts of omission and commission by his officers and soldiers.
Likewise the responsibility can go right up all the way to the President via the Defence secretary.
Apart from a few scoundrels masquerading as patriots almost every Sri Lankan knows that many acts amounting to war crimes and crimes against humanity have occurred during this war particularly in the last stages.
Both the LTTE and govt forces were responsible. While the LTTE hierarchy is no more the Govt pretends it did not happen and is in a state of simulated denial
Established
The problem in the case of the Nadesan-Pulidevan incident is that too many people are aware that a surrender was agreed upon and that gurantees of safety were provided by the commander-in-chief of the armed forces himself.
From the UN to individual countries like the USA, Britain and Norway that fact has been established firmly.
It is also a widely accepted fact that something had gone wrong either accidentally or deliberately in the proposed surrender because the would be surrendees are not among the living.
What exactly went wrong may seem a little hazy at present but there is no doubt that something has gone terribly wrong.
Wittingly or unwittingly Sarath Fonseka has opened up a can of worms. He may dispute he ever said what he reportedly stated and deny that it ever happened but the issue is now widely debated.
Likewise Fonseka's detractors may blame him for creating an unnecessary controversy but the fact remains that the incident of cold-blooded killing will not go away or be wished away.
Questions
Given the scale of international participation in the surrender episode and its widespread ramifications the Colombo regime cannot afford to be complacent.
It would indeed be galling for a regime riding a triumphalist wave to admit openly that its soldiers could be guilty of a war crime.
However bitter it may be the best option for the Govt is to conduct a credible,transparent probe into the incident.
There are many unasked and unanswered questions.
What went wrong? Why did this group get shot despite pre-planning a surrender while thousands of ad-hoc surrendees are safe and sound? Had Colombo genuinely agreed to the surrender or was there an ulterior motive?Was there a break-down in communications between the high command and field command? Was there a sinister motive by the former army chief to teach the Defence secretary a lesson for agreeing to a surrender without consulting him? Were the special forces behaving recklessly as tigers had been attacking the army while pretending to be civilians?
These are but some of the queries needing answers.
Nemesis
One cannot expect the govt to conduct an inquiry of this type at a time when the Presidential elections are on. But it does have to act very soon in a credible manner.
This incident is too big for the Govt to ignore or deny responsibility. It has the potential to become a major issue as human rights organizations continue to exert pressure.
If and when that happens all the "friends" shielding this nation in international fora may be helpless as events take their own course.
Nemesis may follow Hubris!
DBS Jeyaraj can be reached at dbsjeyaraj@yahoo.com
(For updates you can share with your friends, follow TNN on Facebook, Twitter and Google+)