Overwhelming turnout of voters in Germany, 99% mandate Tamil Eelam
99.2 percent of voters said yes to Tamil Eelam in an impressive turn out of more than 90% of eligible Eezham Tamil voters for the referendum in Germany on Sunday. International Human Rights Association in Bremen conducted the referendum on the question of forming an independent and sovereign state of Tamil Eelam in the North and East of the island of Sri Lanka. 23,089 voters participated in the poll in 110 centres across the country and 22,904 of them said yes. 136 voters said no and 49 votes were invalid.
An official press statement will be released on Monday, according to Nicolai Jung, who spoke on behalf of the conducting body of the referendum. Dortmund based lawyers Jörg Brill and Hans-Peter took part in the monitoring of the polls which were supervised in all centres by non-Tamil election officials comprising teachers, NGO workers and politicians belonging to various parties.
Around 25,000 eligible Eezham Tamil voters are estimated to be present in Germany.
No record of voter registration was maintained considering the confidentiality of the identity of the voters. They were permitted to vote after verification of identity and eligibility. Indelible ink was applied to mark participation.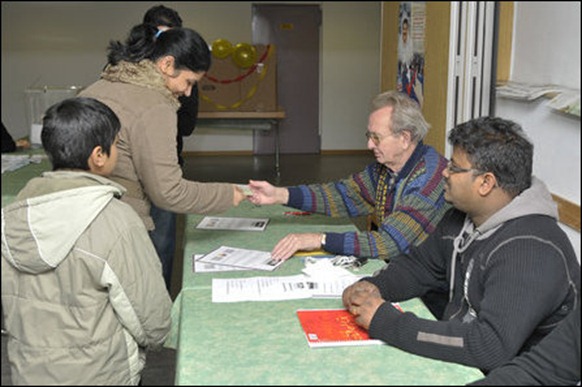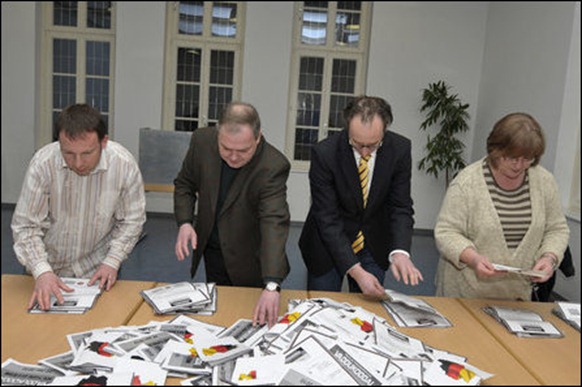 The results of the 110 centres grouped under 6 regions follow:
Gelsenkirchen
Votes cast: 6,252
Yes for Tamil Eelam: 6,212
No for Tamil Eelam: 38
Invalid: 11
Neuss
Votes cast: 5,913
Yes for Tamil Eelam: 5,855
No for Tamil Eelam: 39
Invalid: 19
Stuttgart
Votes cast: 4,176
Yes for Tamil Eelam: 4,140
No for Tamil Eelam: 28
Invalid: 8
Frankfurt
Votes cast: 3,025
Yes for Tamil Eelam: 3,002
No for Tamil Eelam: 20
Invalid: 3
Hannover
Votes cast: 2,366
Yes for Tamil Eelam: 2,359
No for Tamil Eelam: 5
Invalid: 2
Bremen
Votes cast:1,348
Yes for Tamil Eelam: 1,336
No for Tamil Eelam: 6
Invalid: 6
(For updates you can share with your friends, follow TNN on Facebook, Twitter and Google+)