Sri Lankan presidential polls today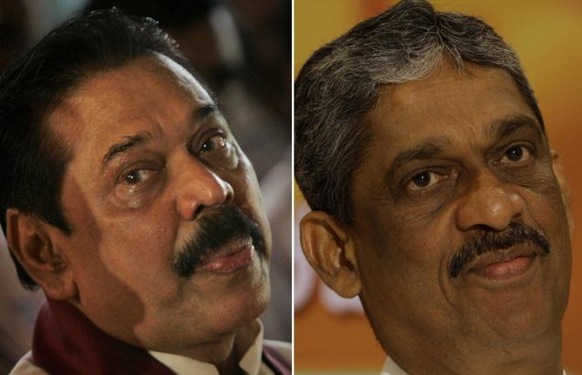 A straight fight between President Mahinda Rajapaksa and General (retired) Sarath Fonseka. Until the retired General threw his hat into the ring, in late October 2009, the election was considered a one-horse race with certain victory for Mr. Rajapaksa.
As over 14 million Sri Lankans get an opportunity on Tuesday to elect the sixth President, the government, responding to Opposition apprehensions of violence and rigging, said it was committed to ensuring a free and fair poll. The results are expected by Wednesday morning.
Sri Lanka watchers here say that not only the election is one of the most exciting contests ever witnessed in the 62-year, post-independent history of the island nation but also the outcome could pave way for the much needed reconciliation between the majority and minority communities and a new economic and social order after the military defeat of the Liberation Tigers of Tamil Eelam in May last, particularly in the war ravaged northern and eastern provinces.
(For updates you can share with your friends, follow TNN on Facebook, Twitter and Google+)