Abuse of power makes travesty of democracy in Sri Lanka elections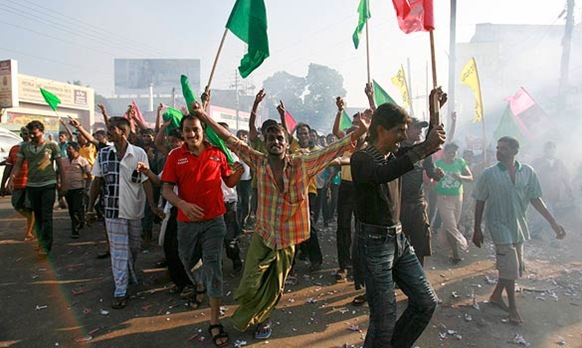 Sri Lanka's presidential election should have been cause for celebration — the first since the defeat of the Tamil Tiger rebels in May, and the first in peacetime in almost three decades.
Instead, it has descended into such a travesty that South Asia's oldest democracy — which gained universal suffrage in 1931 and elected the world's first woman Prime Minister in 1960 — is barely worthy of the title any more.
Not only has the poll been marred by violence, apparently perpetrated not by diehard Tamil rebels, but by rival supporters of the two Sinhalese main candidates, but it has also witnessed the kind of flagrant abuse of state resources, most notably state media, that is more often found in former Soviet Central Asia.
Last week the independent Election Commissioner admitted that he had given up warning the police and other public servants to remain impartial because they repeatedly ignored him.
One of the Government's least subtle attempts to undermine General Fonseka was a film aired on state television at the weekend about Idi Amin, the Ugandan dictator.
Another is the new 1,000-rupee note featuring President Rajapaksa — the first living person to adorn a Sri Lankan banknote since Queen Elizabeth II in 1952.
Now the Government has gone a step farther by challenging the legitimacy of General Fonseka's candidacy, even after the Election Commissioner has ruled in his favour. Mr Rajapaksa has long argued that his country no longer needs the Western democratic values on which Sri Lanka was founded when it won independence from Britain in 1948.
He has forged new ties with China, Iran, Libya and Burma and has also adopted many of the methods by which they handle media critics and political opponents.
(For updates you can share with your friends, follow TNN on Facebook, Twitter and Google+)