Tory adviser masterminded Sri Lankan general's presidential bid – Telegraph
A former Tory adviser who was sacked for making a controversial remark about London's Caribbean population is one of the masterminds behind the presidential election campaign of the former Sri Lankan army chief Gen Sarath Fonseka.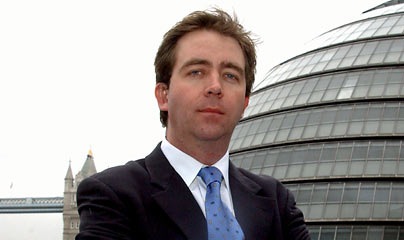 James McGrath, who has worked for David Cameron, Boris Johnson, the London mayor, and George Osborne, the shadow chancellor, was in Gen Fonseka's campaign war-room last night compiling reports of intimidation by supporters of President Mahinda Rajapaksa and advising on strategy in the run-up to today's declaration.
If Gen Fonseka does win, much of the credit will go to Mr McGrath, who has played a key role in sharpening the campaign since his arrival last month. In an interview with The Daily Telegraph, he said he did not have any qualms about supporting Gen Fonseka's campaign, despite the general facing allegations of war crimes relating to his role in crushing the Tamil insurgency.
He said he believed that Gen Fonseka would introduce democratic reforms, respect human rights and improve people's standard of living.
Mr McGrath was forced to resign as Boris Johnson's chief political adviser in 2008 after he said London's elderly Caribbeans could leave Britain "if they don't like it here".
His comment was in response to a question on whether a Johnson victory might cause an exodus.
Although he became a political liability in Britain, his reputation as an effective campaign strategist was restored when he masterminded the 2008 presidential election victory of the Maldives opposition leader Mohamed Nasheed. His role in the Maldives resulted in the former Sri Lankan prime minister Ranil Wickremasinghe, the leader of the main opposition group, the United National Party, persuading him to join Gen Fonseka's campaign.
Mr McGrath helped to draft pledges to abolish the president's executive powers, restore the primacy of the prime minister and speed up the rehousing of Tamils.
"The best way to help countries to grow is to say 'let's help you build a democracy'," he said. "I don't have any qualms about backing an army chief. I'm here on behalf of the leader of the opposition.
"The United National Party is a proud pluralist party, strong on protecting minorities, sometimes to their political cost."
(For updates you can share with your friends, follow TNN on Facebook, Twitter and Google+)