First day of British Referendum draws to a close
As the first day of voting in Britain's referendum comes to an end, preliminary reports indicate that several thousands of British Tamils have cast their vote, reports TamilNet UK correspondent Saturday. The referendum is to re-mandate the fundamentals of the Vaddukoaddai Resolution passed in 1976, which Tamils overwhelmingly mandated in the 1977 general elections proclaiming their desire for an independent and sovereign state in the contiguous North and East of the island of Sri Lanka. An important achievement of the referendum is that it has made the determined people to righteously defy the 'taboo' on Tamil Eelam imposed by an amendment to the constitution by Colombo in 1983, conspired by New Delhi in 1987, insinuated into the peace communique by the West in Oslo in 2002 and endorsed by Karunanidhi in 2009, diaspora circles in UK said.
Braving the icy roads voters both young and old have visited the polling stations that are scattered throughout Great Britain. Tamils living out of London, in communities from Glasgow to Southampton, who could vote only today in booths set for them travelled several miles to make their democratic stand. Parts of London reported long queues outside polling stations, whilst others described a slow but steady trickle of voters.
One 90-year-old grandmother, who witnessed the birth of the struggle for Tamil Eelam, proclamation of the Vaddukoddai Resolution of 1976 as well as the election in the following year, came out once again to express her desire for independence; only this time, her 30-year-old grandchild accompanied her.
Many voters, keen to encourage others have been calling on friends and family to vote too. Tamils have been flooded with texts, tweets, emails and calls encouraging them to have their say on the question of Eezham.
The personal campaign became a necessity because of the limitations of espousal in Tamil visual media in carrying across the message, voters said.
While Tamil visual media simultaneously operating in the island and in the diaspora worry about their understanding with the Colombo government, others are influenced by tangential ideas of polity, campaigners for the referendum said.
Voting outside London closes Saturday at 8:00 p.m., however Greater London within M25 limits is set to see another wave of voters tomorrow, Sunday 31st January 2010, from 10:00 a.m. to 6:00 p.m.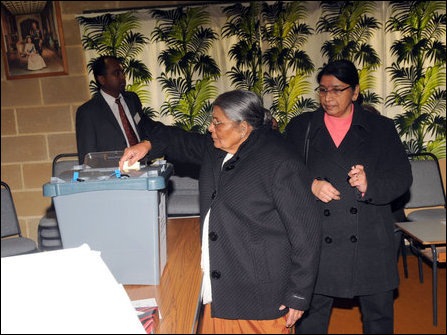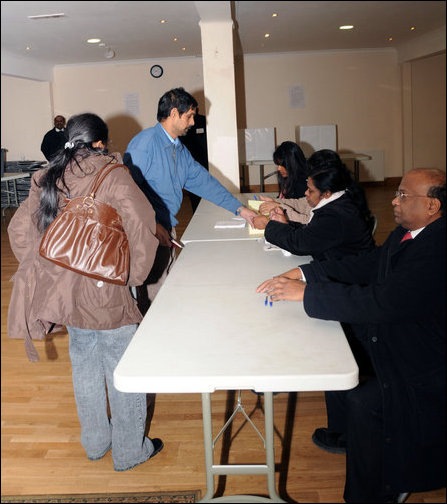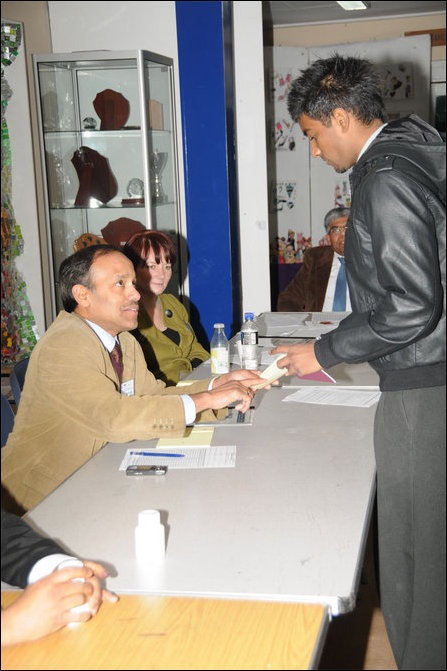 (For updates you can share with your friends, follow TNN on Facebook, Twitter and Google+)