SL foreign minister visits Jaffna
Sri Lanka's Foreign Minister, Rohitha Bogollagama paid a sudden visit to Jaffna Saturday where he said that he has come to explore the possibility of establishing an office of the Foreign Ministry for expatriate Tamils in Jaffna, sources in Jaffna said. Meanwhile, it is being said in the media circle that Rohitha had been sent to Jaffna by President Mahinda Rajapakse to pacify Minister Douglas Devananda who had announced his resignation of his post of minister for being the cause for Mahinda Rajapakse's defeat in the president election in Jaffna district.
Rohitha Bogollama who arrived at Palaali airport first went to Nalloor Kanthasaami Koayil and worshipped before going to Jaffna Public Library.
Jaffna Mayor Ms. Yogeswary Patkunam, Jaffna Government Agent K. Ganesh and Jaffna Public Library librarian S. Thanabalasingham welcomed the Sri Lankan foreign minister.
Minister Douglas Devananda too was present on the occasion.
Meanwhile, efforts made by Douglas Devananda's supporters to observe a general shutdown in Jaffna peninsula Saturday in protest against his intended resignation had ended in total failure.
Rohitha Bogollagama said that his ministry intends to open an office in Jaffna to serve Tamil expatriates and that he has come to explore possibilities for it.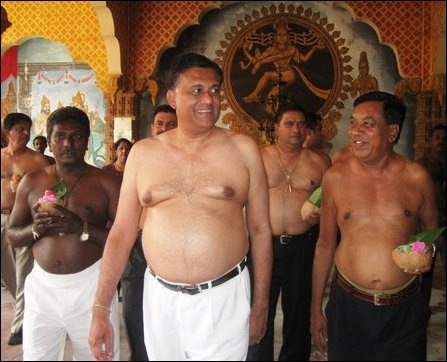 (For updates you can share with your friends, follow TNN on Facebook, Twitter and Google+)