Australian MP calls for independent investigations into Sri Lanka violations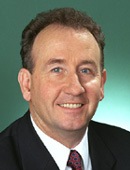 Noting that on Sri Lanka's Independence day "Tamil diaspora around the world mourn as they believe today marks the beginning of national oppression," John Murphy, Australian Member of Parliament, said in a recorded speech in the parliament on 4th February, adding, "[d]espite the Sri Lankan government's declaration of [military] victory, the international community has expressed its grave concern that this battle will not be won and peace will not prevail until the Sri Lankan government provides essential political reform." The MP called for an independent investigation into the "reports of violations of international human rights and humanitarian law in Sri Lanka."
"The end of the war resulted in some 300,000 internally displaced persons being forced into government camps. Heavy military artillery and shelling obliterated homes and schools as well as hospitals. In a United Nations report, it is estimated that in the last stages of the civil war 20,000 Tamil civilians were killed, mostly through shelling; 7,000 civilians were killed in the so-called no-fire zone up to the end of April, despite assurances from the Sri Lankan government that they had stopped the use of heavy weapons. On average, a thousand civilians died each day until 19 May 2009," Mr Murphy said, detailing the Sri Lanka's state's attack on Tamils during early 2009.
PDF: Murphy's speech in Australian parliament
"On 16 January this year, in Dublin, the Chairman of the Permanent People's Tribunal, Francois Houtart, delivered the preliminary findings of its two-day hearing in Milan on the war and its aftermath. Evidence including video footage and eyewitness accounts was presented during the hearing. The people's tribunal found that the Sri Lankan government was guilty of war crimes and guilty of crimes against humanity," the MP noted.
"I repeat that call for an independent investigation, led by the United Nations, and I demand that the Sri Lankan government cooperate fully with that investigation," Australian parliamentarian Murphy concluded.
(For updates you can share with your friends, follow TNN on Facebook, Twitter and Google+)