Lies, responds Colombo, to accusations of "lying, misleading"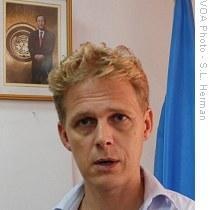 Responding to accusations by a former United Nations spokesperson, Gordon Weiss, that up to 40,000 Tamil civilians were killed in the last battle, and that Sri Lanka was making statements that were "intentionally misleading or were lies," Sri Lanka's Director for the Media Centre for National Security, General Laxman Hulugalle, told a Colombo daily "[t]hat [Weiss's statement] is absolutely wrong information; Gordon Weiss was spreading false information, about the last stages of the war."
The paper quoted Hulugalle as saying "there was sufficient information provided at the time and months thereafter to confirm that such a large number of civilian deaths did not occur. We were able to show journalists through live footage how the LTTE were harassing civilians and how we were ensuring the safe passage of civilians."
Hulugalle insists that no other organizations made such claims in the past 8 months since the war, the paper said, quoting "[t]here were so many foreign and local journalists allowed in those areas. Therefore if there was any truth in this no one would have waited for 8 months to talk about it. And we have had no such complaints coming from any organization."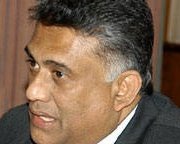 Foreign Minister Rohitha Bogollagama rejected all claims made by the former UN spokesperson saying Mr.Weiss had previously made such false statements. "He is someone who has been making such false statements and we wholly reject these claims. He is also someone who has been sent out of the country," Bogollagama said.
While Hulugalle asserts that "so many foreign and local journalists allowed in those areas," media ban by Sri Lanka was widely known and was reported by AFP in April, quoting the Paris-based Reporters Without Borders (RSF), "[i]t is a disgrace that this war is being waged without independent journalists present…With a major humanitarian crisis and war crimes clearly taking place, the government must heed the international community?s calls for a ceasefire and for better access for humanitarian workers and journalists."
At the end of the last battle in May, British daily The Times reported that "UN chief knew Tamil civilian toll had reached 20,000," and that "UN officials told Vijar Nambiar, Ban Ki Moon's chief of staff, that their figures indicated a likely final death toll of more than 20,000, during a briefing in preparation for Mr Ban's visit to the region on May 23."
In a recently concluded war-crimes hearing in Dublin Ireland "[h]arrowing evidence including video footage was submitted by eye witnesses of the use of heavy artillery and phosphorous munitions, and of the continuous violation of human rights by military activity," to a panel of 10 international jurors over two days.
More than 20 eye-witnesses who endured the final days of war and managed to escape Sri Lanka, provided in-camera evidence to the panel of jurors.
(For updates you can share with your friends, follow TNN on Facebook, Twitter and Google+)