Anniversary of Murugathasan's death marked in Geneva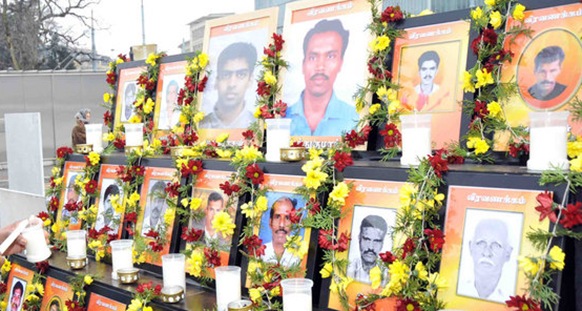 Tamils from across Europe gathered in Geneva Saturday to commemorate the life Murugathasan Varnakulasingham, who immolated himself in February last year to draw attention to the plight of hundreds of thousands of Tamils being starved and killed in the Vanni, Sri Lanka. The commemoration coincidentally followed soon after former UN official, Gordon Weiss, admitted that the Sri Lankan government was responsible for the deaths of up to 40,000 Tamil civilians in the last days of the war alone. This is a figure far larger than the 7,000 the UN had previously claimed as being the number killed in the Vanni, but even that figure was disputed by the Sri Lankan government.
"We Tamils, displaced and all over the world, loudly raised our problems and asked for help before [the] international community in your own language for three decades. But nothing happened … So I decided to sacrifice my life … The flames over my body will be a torch to guide you through the liberation path," Murugathasan had said in a letter he left near his body before self-immolating himself in front of the UN office in Geneva.
Marking the anniversary of his death, the protestors said it was still not too late for the UN to act, as the Tamils continue to be oppressed in Sri Lanka. They pointed to the recent acknowledgement by Mr Weiss that Sri Lankan officials had knowingly and deliberately downplayed the numbers of civilians in the war zone so as to restrict the amount of food and medical care taken into the theatre of conflict.
"We now know that some UN officials were complicit in the denial of the death toll. We can infer that UN member governments, not least the security council, knew or should have known that a genocide was in progress," Jan Jananayagam, the British representative of US pressure group, Tamils Against Genocide, said at the commemoration event. "It is time the UN recognized the deliberate genocide of Tamils in Sri Lanka, and did something before the Tamil people are wiped off the island. The UN must not fail in its genocide obligations now," she added.
The event began with the raising of the Tamils national flag, followed by a moment of silence in memory of all the Tamils who have been killed in the war. The flame of sacrifice was lit by Mr Murugathasan's father, following which all those gathered laid floral tributes in front of a Mr Murugathasan's picture. Speakers from across Europe also spoke on the cause for which Mr Murugathasan gave his life and the need for Tamils across the globe to continue to draw attention to it.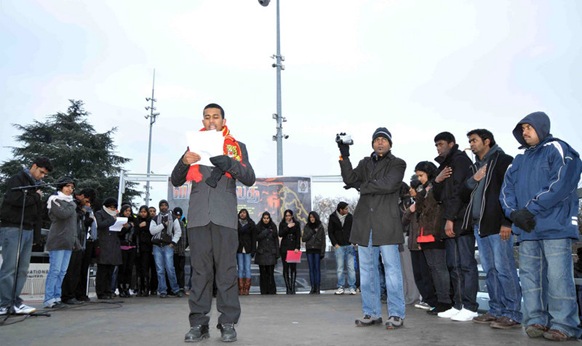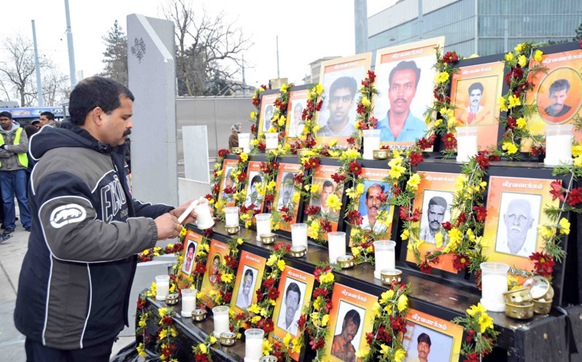 (For updates you can share with your friends, follow TNN on Facebook, Twitter and Google+)