Pasadena firm assists in Alston's execution video analysis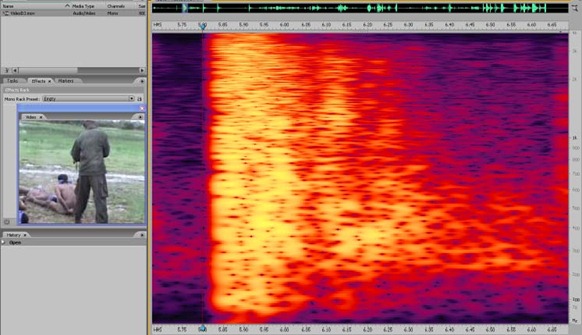 Evidence from reputable and established forensic firms on the authenticity of the Channel-4 execution video continues to accumulate, and the latest is a Pasadena, California, forensic firm which disclosed Friday that one of the firm's technical representative, Jeff Spivak, assisted Professor Philip Alston, UN Special Rapporteur on extrajudicial, summary or arbitrary executions, in analyzing the video for authenticty. The firm claimed that "[i]n part, due to the image processing results performed with the Cognitech Video Investigator software, UN Rapporteur Professor Phillip Alston, has requested a full scale investigation into the incident," indicating a positive conclusion that video was authentic.
While Mr Spivak's name was mentioned in Prof Alston's earlier report the firm's identification was disclosed only Friday.
The video, first aired in August 2009 by the British Channel-4 TV group, showed Sri Lanka Army (SLA) soldiers summarily executing Tamil victims stripped naked and their hands crossed and tied behind their backs.
Alston, while noting Mr Spivak's conclusion that the "[c]ontent analysis revealed no breaks in continuity, no additional video layers, and no evidence of image manipulation," said that Mr Spivak was unable to explain two elements, the date discrepancy, and the 17 frames at the end of video.
A Nokia expert who is the author of signature addition software for Nokia phones had later explained that the 17 frames (or more) can be added to the trailor by the owner of the video to add his "signature." US-based pressure group Tamils Against Genocide (TAG) has access to the Nokia author who has expressed his willingness to testify in any court of law should this matter is raised in any war-crimes investigations, a TAG spokesperson had previously stated.
Cognitech & other experts' report(4Mb)
TAG Report: Channel-4 video analysis
The disclosure by the Pasadena firm further said, "Cognitech(R) Video Investigator(TM)forensic software was used to process the first and second instances of visible weapon discharge, as well as the apparent drainage/splatter of blood and/or other fluid from the second victim's head in the video by using an accurate velocity estimation, corresponding video motion stabilization process, then artifact free zooming of patented regions of interest. The motion-stabilized/zoomed versions of these segments were provided to the UN Rapporteur for further distribution to the forensic pathologist and terminal ballistics expert."
A TAG spokesperson clarified that "[t]his statement by the firm indicates that authenticity was no longer an issue, and the analysis was proceeding further after removing some of the video artifacts that will allow for more accurate analysis on ballistics and pathology."
Under the "complementarity" doctrine mandated by International Law, United Nations and some members of the international community have been urging the Sri Lankan Government to conduct its own investigations into the alleged war-crimes committed by Sri Lanka military during the final phases of war.
International legal experts are beginning to assert that Sri Lanka has exhausted the space given for such investigations, and time is closing in for the international community to demand a full scale independent international investigation into alleged war crimes. "Now that Defense Minister Rajapaksa has rejected such an investigation by the GOSL itself, under international law the onus is now upon U.N. Secretary General Ban Ki-moon to appoint a war crimes investigation body with respect to Sri Lanka as he has recently done in Africa," Prof. Boyle recently said.
(For updates you can share with your friends, follow TNN on Facebook, Twitter and Google+)