Rights experts to advise U.N.'s Ban on Sri Lanka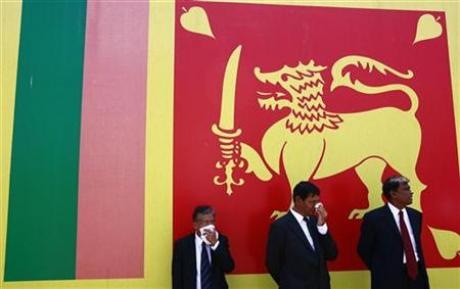 U.N. Secretary-General Ban Ki-moon plans to ask a panel of experts to advise the world body on "accountability issues" relating to possible human rights abuses in Sri Lanka, his spokesman said Friday.
In a telephone conversation with Sri Lankan President Mahinda Rajapaksa Thursday evening, Ban said he intended to "go ahead with the establishment of a panel of experts," Ban's spokesman Martin Nesirky said.
"He also explained that such a panel would advise him, the secretary-general, on the way forward on accountability issues related to Sri Lanka," Nesirky said.
Rights groups and Western governments are pressing for some kind of accountability for thousands of civilian deaths in the last months of the island's 25-year war against the Liberation Tigers of Tamil Eelam (LTTE), which aimed to create a separate homeland for the island's Tamil minority.
Both sides were accused of human rights violations and atrocities during the long conflict.
It was not clear if Ban's expert panel would go as far as human rights groups would like.
Those groups have accused Sri Lanka and the LTTE of war crimes during the conflict's final phase and they have demanded an independent probe of the allegations, as has U.N. special rapporteur for extrajudicial executions Philip Alston.
The Sri Lankan government has denied charges of deliberately targeting civilians and other human rights breaches. The government declared victory over the Tamil Tigers in May 2009.
Ban had previously informed Colombo that he was considering setting up an expert panel that would advise him on the matter and "assist the (Sri Lankan) government in taking measures to address possible violations," according to Nesirky.
Ban has said an investigation of war crimes allegations should be handled by the High Commissioner for Human Rights in Geneva, Navi Pillay, who has called on Sri Lanka to investigate the allegations itself — albeit with outside help.
(For updates you can share with your friends, follow TNN on Facebook, Twitter and Google+)