Unacknowledged suffering can return to haunt history, says NPR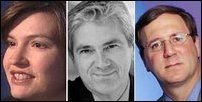 During the popular Diane Rheme show in Washington's National Public Radio (NPR) Friday, responding to a question on the muted response of Obama administration to the slaughter of civilians in Sri Lanka, NPR's commentator Gjelten said, "When people feel that their suffering is not acknowledged and recognized by the international community, they tend to develop grudges, and they remember this. And they are scarred by that experience. One sobering lesson is that, when Nations feel historic grudge, it can come back to haunt history generations later… These grudges come back to the surface, and they can re-ignite in new conflicts."
NPR discussions on world affairs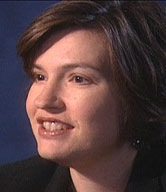 Susan Glasser, of the Foreign Policy magazine and former editor at Washington Post, commenting on why views on acting to prevent genocide change after officials assume power, said that "more broadly Presidents encounter dilemma and inherent contradiction between views they had before coming to power based on idealism, Wilsonian view of exporting American democracy and human rights around the world [and after they come to power].
She adds, "it is easy as a candidate, as a person and a human being to be against acts of mass killings anywhere, but it is much harder, and it collides with the reality of what your national interests are, and what is a realistic foreign policy President Obama has talked about as a candidate. There is this contradiction built into it.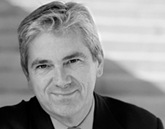 "Last year in Sri Lanka the U.S. and the International Community had a very muted response to the plight of those civilians. Literally tens of thousands of civilians got trapped on a beach, in a narrow strip of land, for weeks and weeks and weeks with heavy loss of lives. The [Sri Lankan] Government saw the opportunity to end the decades long insurgency by the Tamil Tigers. There was no moral clarity there, the group that was engaged in violence, terrorist activity was part of it, but US and United Nations stood by."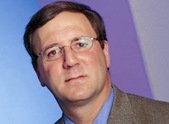 Glasser also commented on the incarceration of Sarath Fonseka.
Other US commentators during the Sri Lanka civilian slaughter had pointed to the failure of Obama administration's senior director of Multi-lateral Affairs at the U.S's National Security Council (NSC), Samantha Power to take steps to stop the carnage.
Power's well acclaimed book on genocide "A Problem From Hell" describes how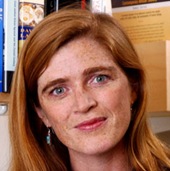 government is not well structured to respond effectively to humanitarian crises. Part of the problem, she shows, is that individuals in government sometimes react to these crises in politically expedient ways that do not do much to address or reverse ongoing genocide or mass atrocity.
"Now that she is embedded in the U.S. foreign policy making apparatus the big question is whether or not she falls victim to the very processes she criticizes so ably in her book," said Mark Goldberg, an interviewer at a website run by Inner City Press.
(For updates you can share with your friends, follow TNN on Facebook, Twitter and Google+)