Ranjitha attempts suicide?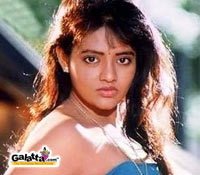 Popular South Indian actress Ranjitha, who was allegedly seen with popular spiritual and mystic guru Swamy Nityananda in a sex video tape aired by Sun TV on March 2, has reportedly attempted suicide. Sources revealed that Ranjitha tried to kill herself over this sex scandal which has snowballed into a major controversy with all the media attention. Ranjitha, who was married to an army man, is a divorcee.
It is heard that Ranjitha herself created the tape to blackmail the spiritual leader. However, her plan backfired when the video ended up in the hands of the media and was broadcast across the country.
Meanwhile, Swamy Nityananda's lawyer M. Shreedhar has confirmed that Swami Nityananda had not absconded but is in Varanasi, attending the Kumbh Mela with 4000 devotees from across the globe. He added that he would return on March 18.
When asked about the woman seen in the sex video, Shreedhar said film star Ranjitha started visiting the ashram to overcome depression caused by a failed marriage and very soon became Swami Nithyananda's devotee.
(For updates you can share with your friends, follow TNN on Facebook, Twitter and Google+)