Khushbu wins case on live-in relationship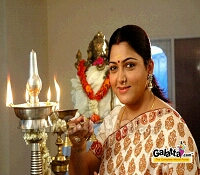 Actress Khushbu was in the headlines in 2005 for her 'controversial' statement regarding sex before marriage. Khushbu had opined that premarital sex is prevalent in India and proper precautions should be taken. 20 cases were filed against her in 2005 after the issue alleging that her statement was an approval of premarital sex.
In 2008, Khushbu approached the Supreme Court after the Madras High Court dismissed her plea to quash the criminal cases filed against her. Now she has won her case!
The judges pointed out that even the Hindu gods Lord Krishna and Radha, were not married but are worshipped as a couple. "When two adult people want to live together, what is the offence?" they asked. "Living together is not an offence. Living together is a right to life."
"Please tell us what is the offence and under which section should she be charged? Tell me how many people have been affected by Khushbu's statement?" asked Chief Justice K.G. Balakrishnan.
(For updates you can share with your friends, follow TNN on Facebook, Twitter and Google+)